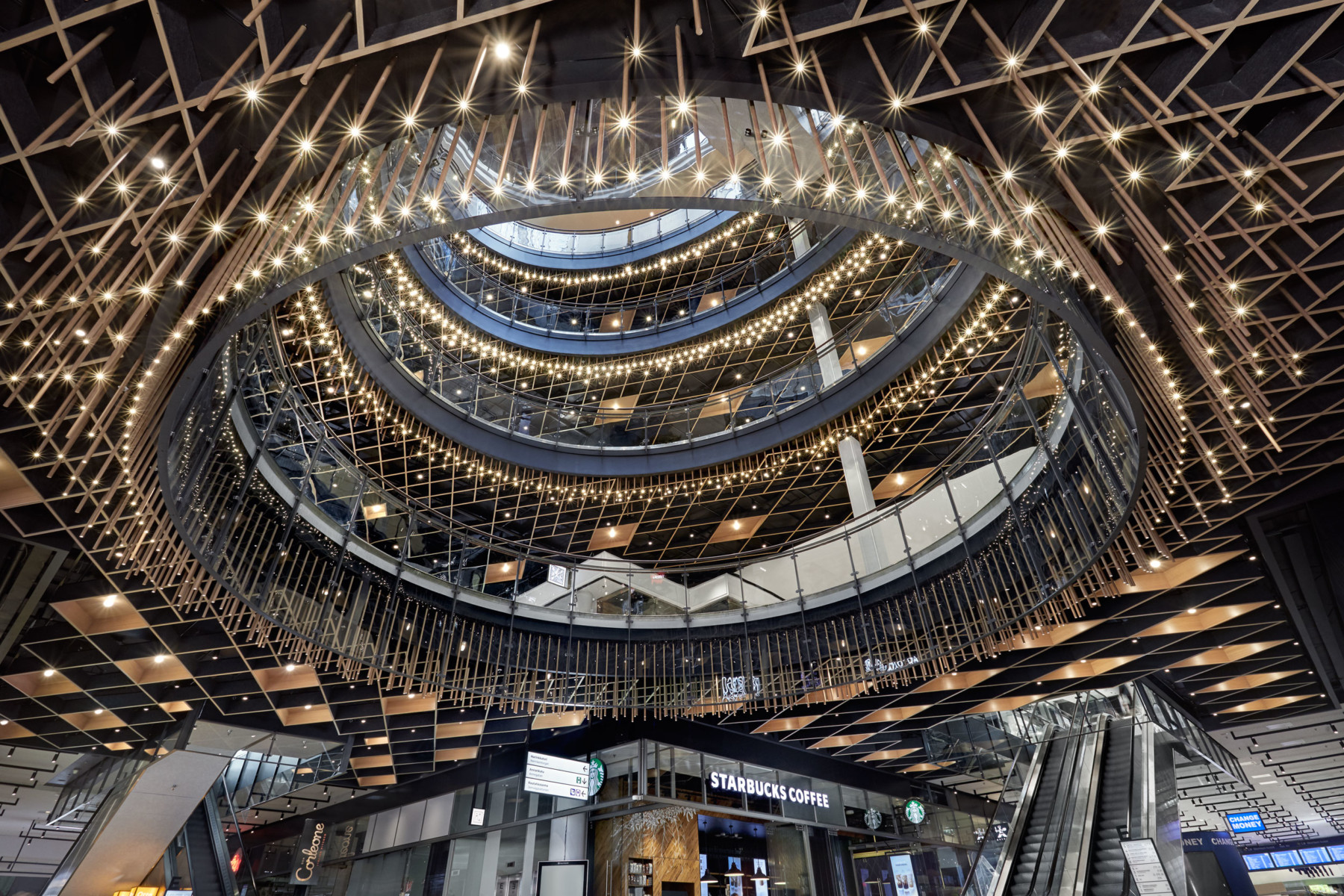 facts
Subject:
Kauppakeskus Kamppi, Urho Kekkosen katu 1, 00100 Helsinki
Customer:
Kamppi Helsinki
Timeframe:
2019-
Scale:
Total area 7,650 sqm
#designbyamerikka:
The large-scale refurbishment at Kamppi is designed to enhance the shopping centre's bold, urban and dynamic identity and to highlight its authenticity and status as an industry leader.
Top 5 highlights
Opportunity to introduce a visual update for the Kamppi Helsinki brand using new materials and lighting to highlight the distinct identity and atmosphere found within the shopping centre
Aligning the interior mood with our hugely successful Kortteli concept
Introduction of new signage throughout
Carefully planned phased implementation that allows stores to remain open throughout
Delivering on ambitious aim to cement Kamppi's status as Helsinki's premier shopping destination.
Project team
Amerikka: Taru Leppänen, Mervi Karvinen, Teemu Nojonen, Julia Teeriaho, Mikko Lahti, Topi Vallarén, Veera Andreasén, Oona Airas
CBRE Finland, Property Manager
Trium Arkkitehdit
Arkkitehdit Davidsson Tarkela
Kamppi – Helsinki's most central shopping destination
Refurbishment to enhance appeal and improve customer flows
Kamppi shopping centre is undergoing an extensive refurbishment comprising more than 7,000 sqm to enhance its bold, urban and dynamic identity. The new interior aesthetic will highlight the shopping centre's authentic character and Kamppi's status as an industry leader. A key focus for the project is the shopping centre's ceilings, which have been upgraded with regard to their form and lighting to deliver a final result that is as aesthetically pleasing as it is sustainable.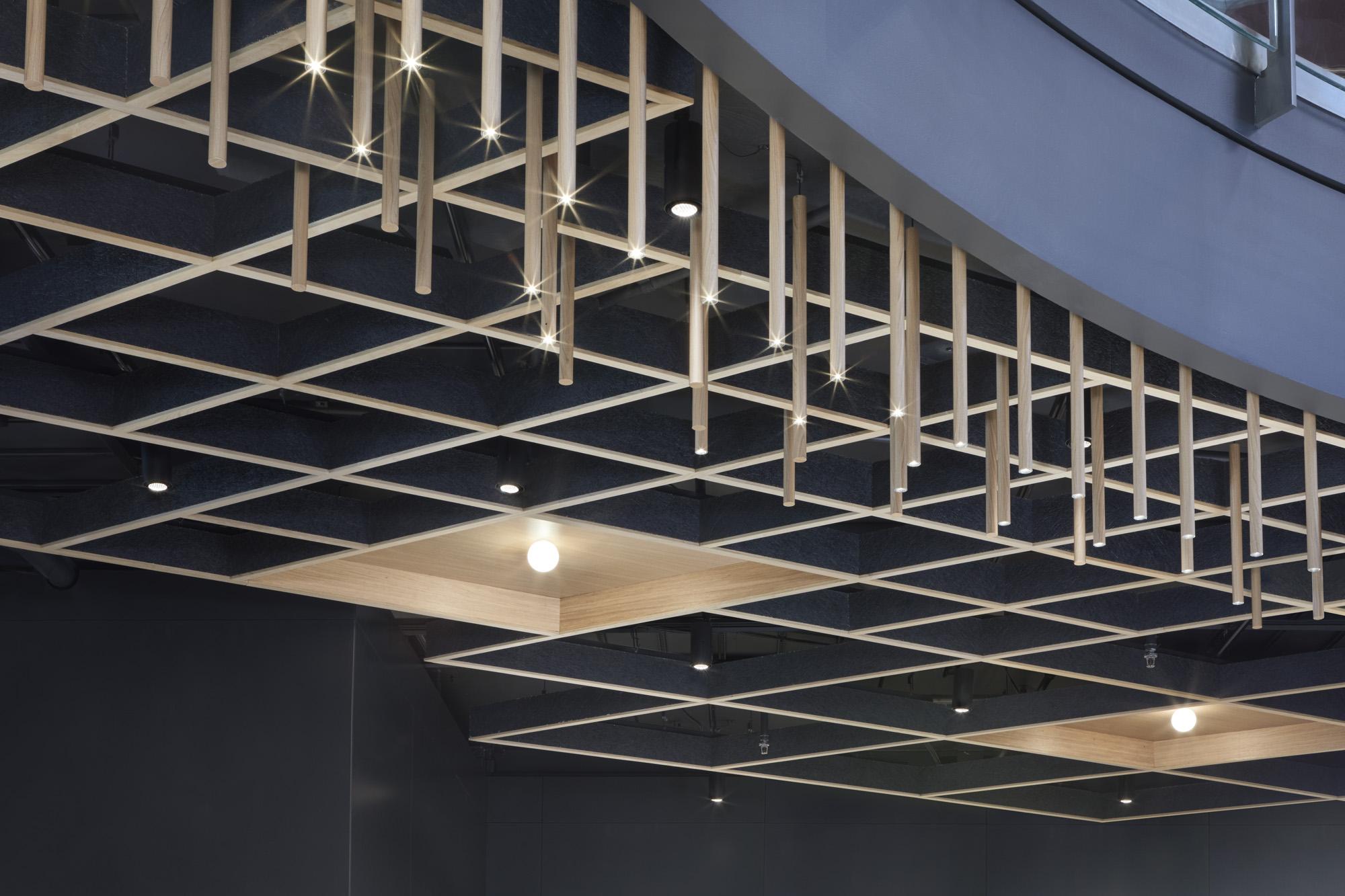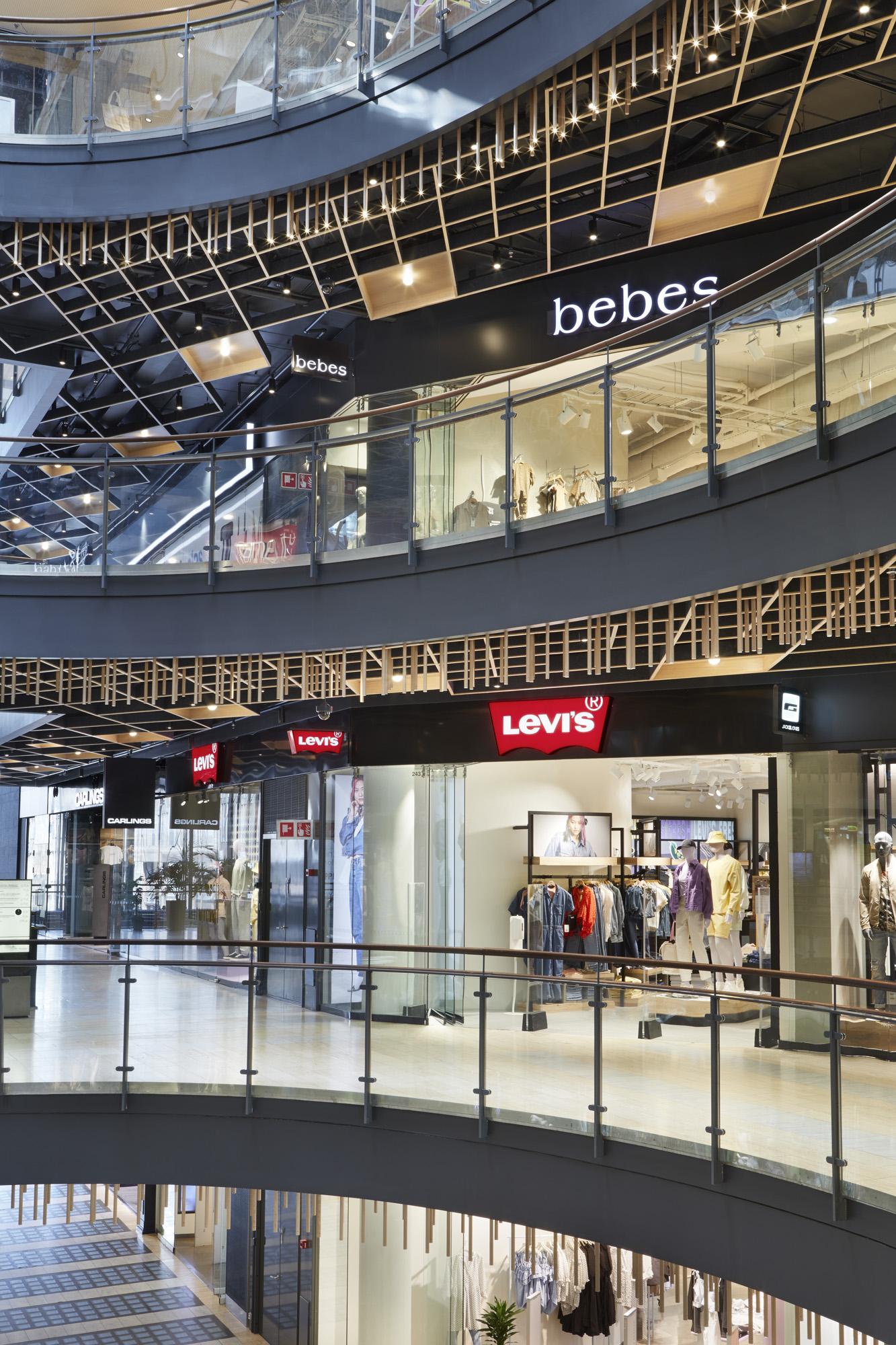 Aiming for authentically urban feel
The objective for the project is to create a stylish and sophisticated urban feel for the shopping centre that is capable of attracting new businesses and delivering an even more positive and profitable setting for existing tenants. In Phase I, now approaching completion, we have turned our attention to some of the defining elements like ceilings, signage and escalator areas to create a finish that seamlessly brings together the original architecture and later upgrades.
The most significant changes were targeted at areas and elements of the building that were judged to have the potential deliver the most significant functional and day-to-day impacts. The work we have done here has allowed the original architecture, the later upgrades and the shopping centre's lower floors to come together to form a dynamic and cohesive spatial continuum.
The striking new visual aesthetic is an extension of our earlier work in the Kortteli food court.
It is difficult to overestimate the importance of lighting in a shopping centre environment, both in terms of atmosphere and navigability. New bespoke lighting was added at Keskusaukio square and its surrounding areas to direct footfall flows and to encourage visitors to look up, allowing them to see the overhead signage, including store names.
At Amerikka, we have also been involved in the work to update the Kamppi Helsinki brand and have also been delighted to assume overall responsibility for signage design.
The refurbishment is designed to enhance Kamppi's urban, bold and dynamic identity
Delivering sustainability through an impact-first approach
The client specified a series of sustainability goals for the project from the outset. In response, the decision was made to opt for open cell ceilings to reduce consumption. Existing structures were also retained wherever possible. With regard to lighting design, priority was given to fixtures that offer excellent long-term performance and are easy to repair and maintain. The LEDs specified here boast an extended lifespan, offering significant sustainability benefits. We were also able to achieve a further reduction in materials by opting for ceiling products with in-built acoustic benefits, thus avoiding the need for separate acoustic panels.
Do you have a project in mind? We're here to help! Contact Maria Kelter, Account Executive, maria.kelter@amerikka.fi or +358405958580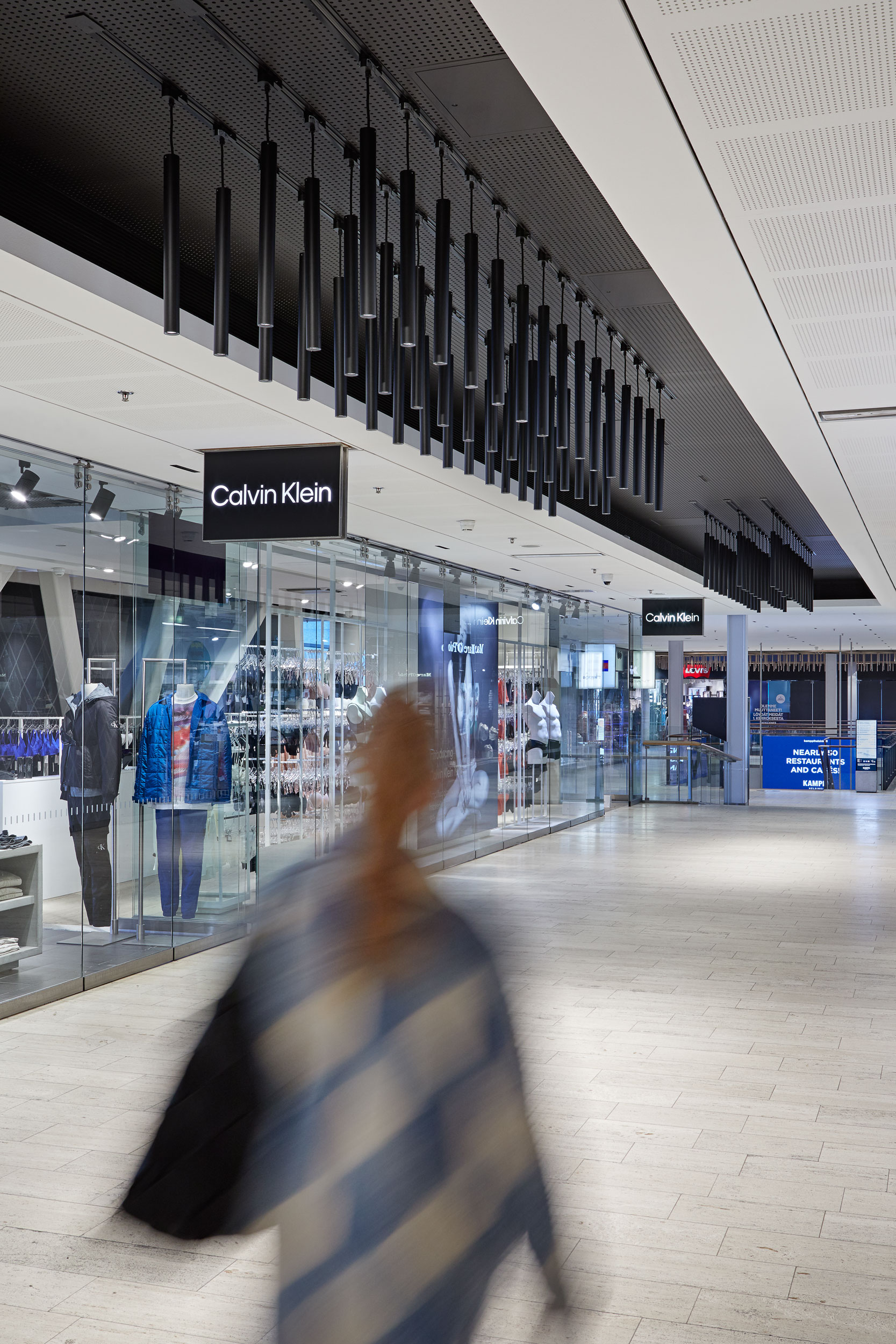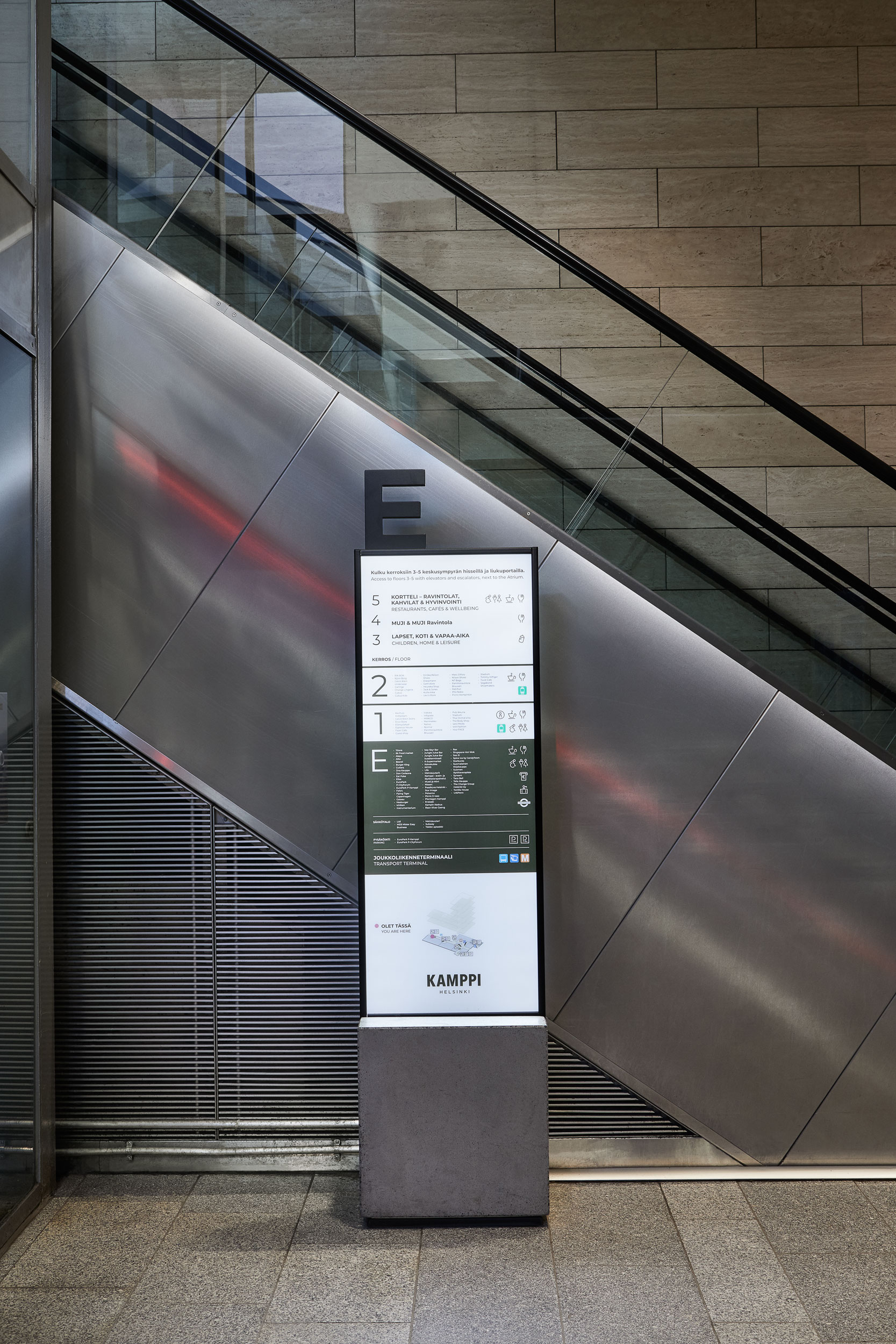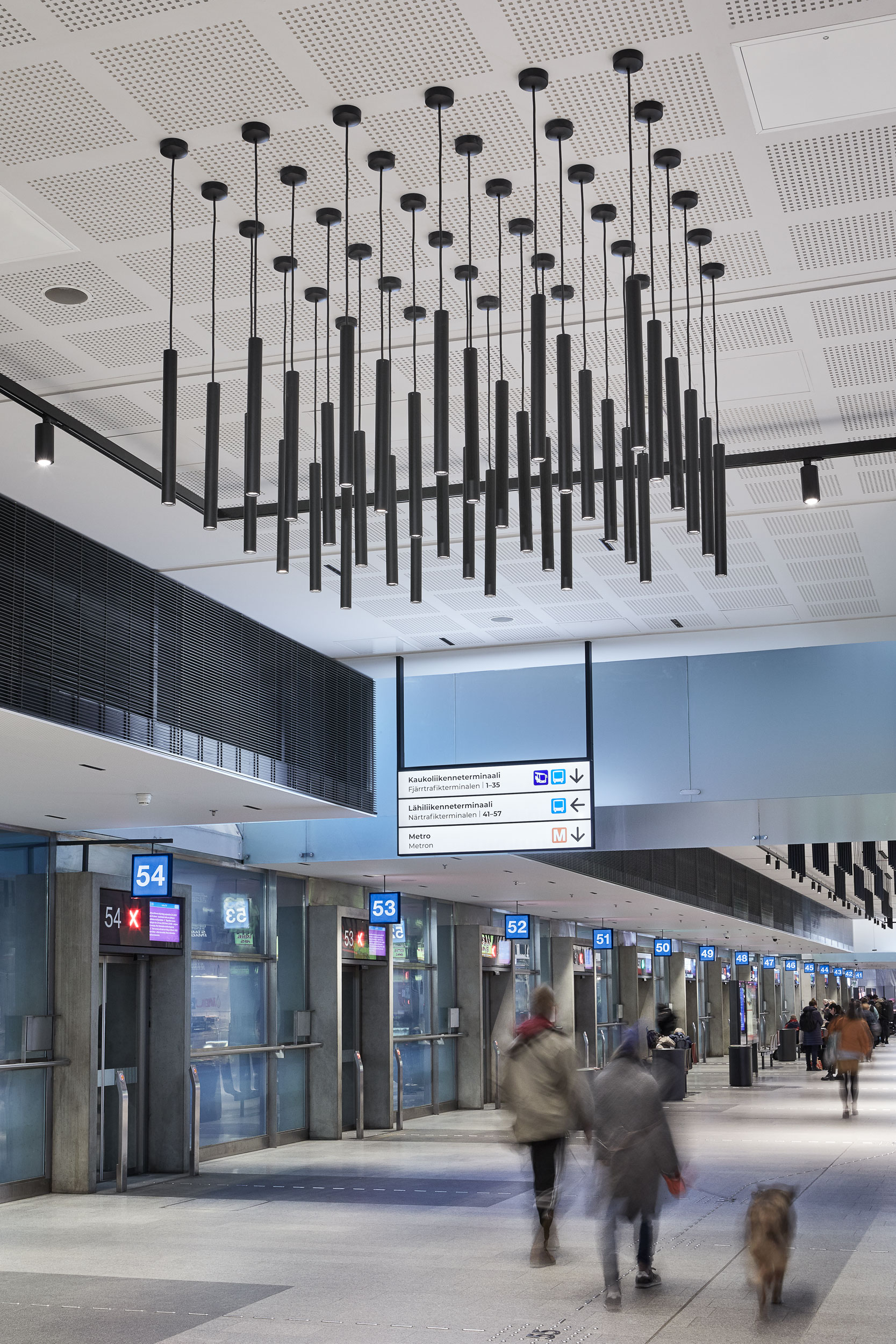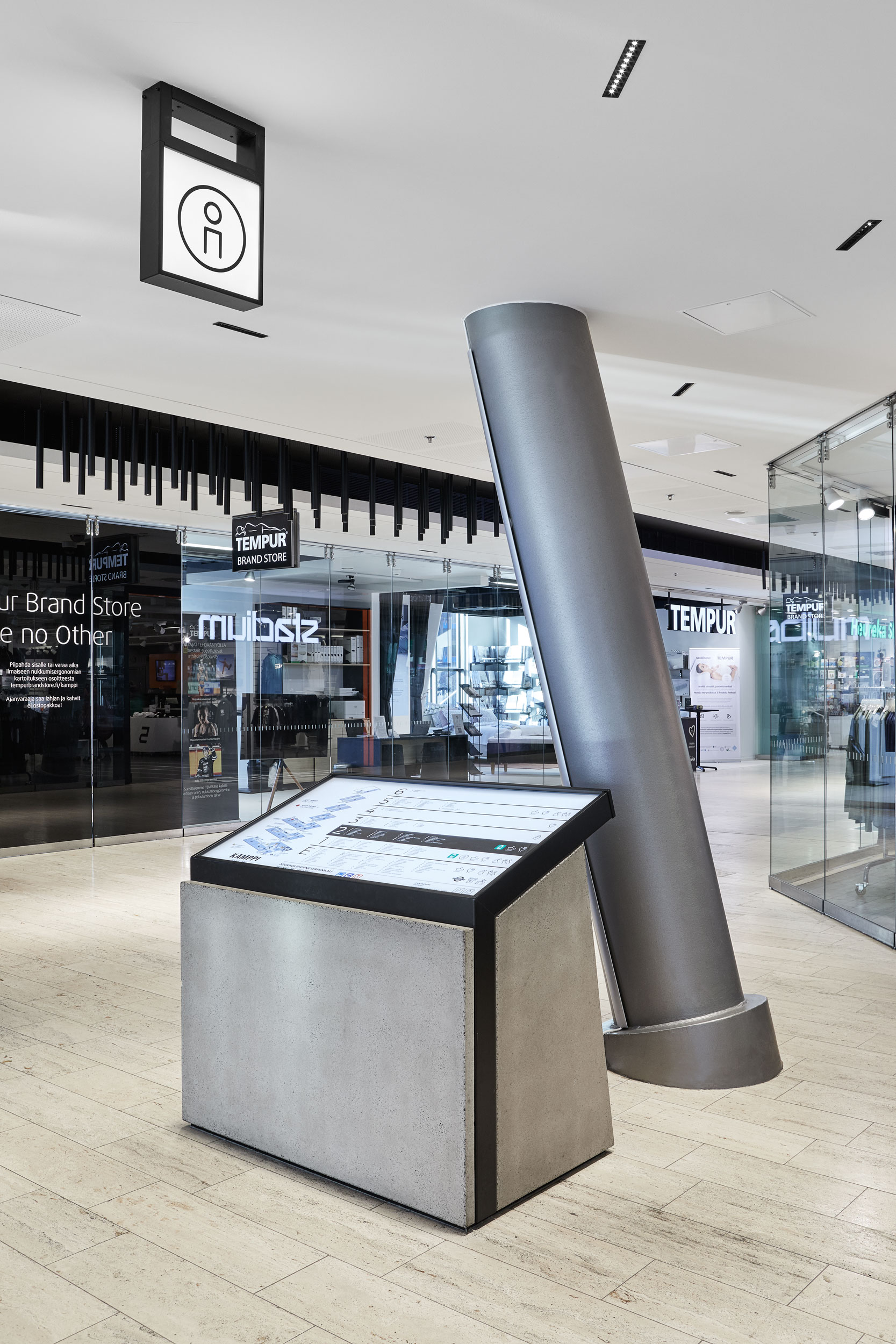 At Kamppi Helsinki, we have been looking forward to seeing the implementation of Amerikka's wonderful designs. The end result is absolutely worth the wait, and our customers and tenants have been telling us how delighted they are with the changes.
Tiina Fågel, Director, Kamppi Helsinki
Read more