facts
Subject:
Plaza Shopping Center
Customer:
Plaza Shopping Center
Timeframe:
2016 – 2017
Scale:

#designbyamerikka:
Concept development as well as project and implementation planning
Top 3
Shopping center upgrade to a modern and enjoyable hub
Improved customer experience and extended customer visits
Exemplary co-design process involving customer and facility designer
Project team
Plaza Shopping Center
Amerikka Design Office
Project overview
The project aimed to modernize the Plaza, improve its amenities and to activate a new side of the complex. The visual appearance of the new and old wings was harmonized to create a unified character, the lighting was upgraded while a spectacular lath wall created a memorable identity for the venue. The end result is a contemporary, exciting and approachable Plaza.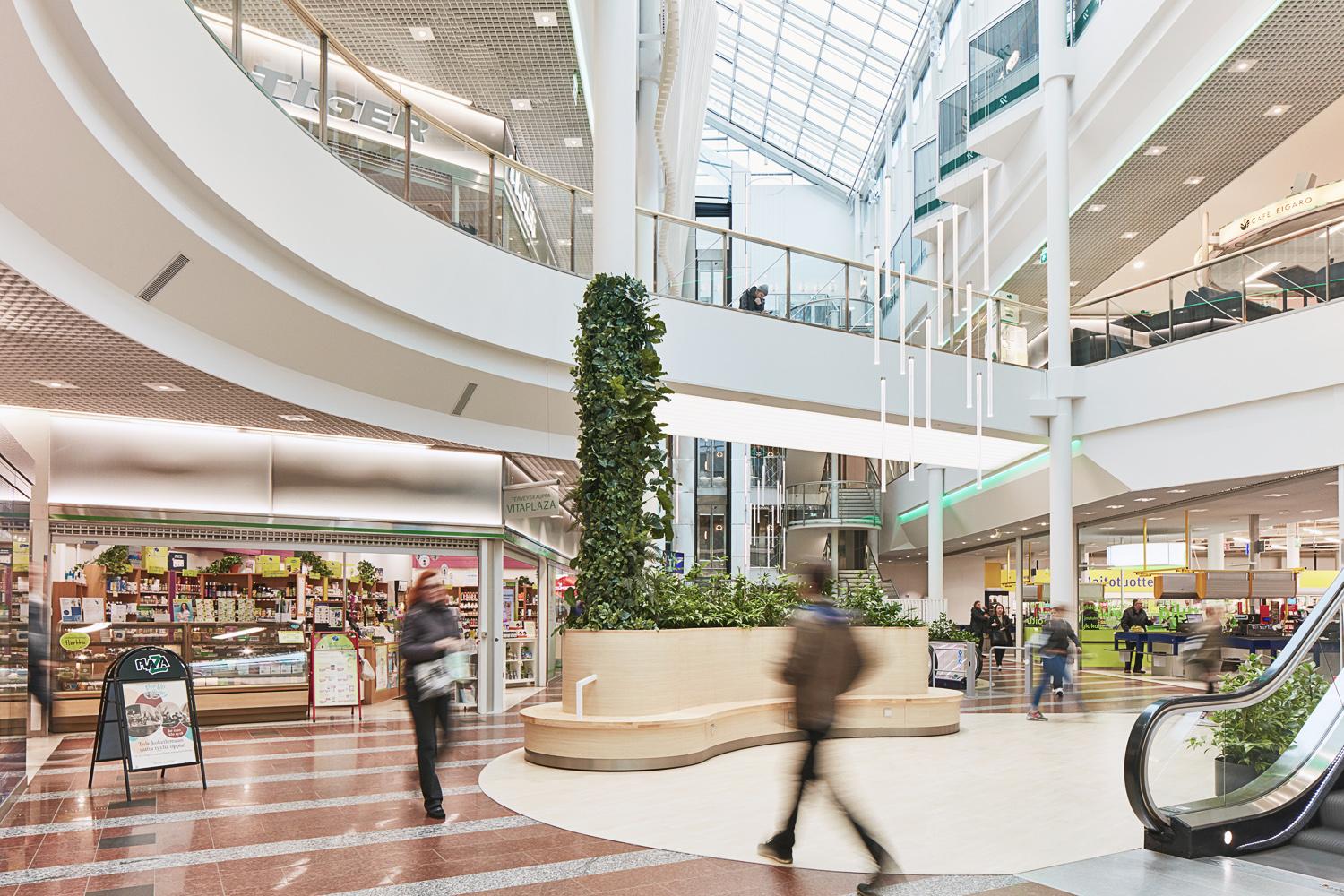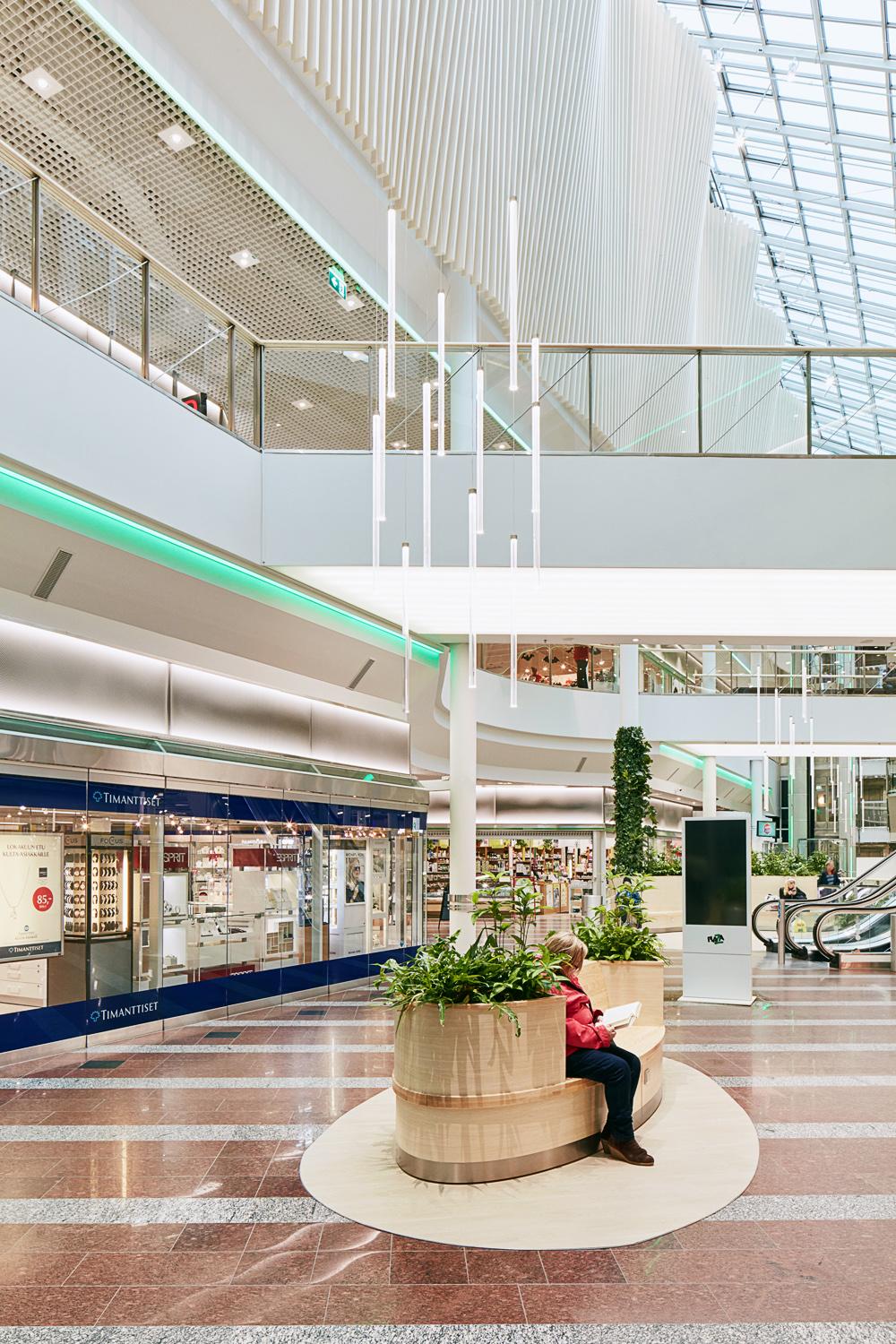 A cozy meeting place
The Plaza is a cozy meeting place loved by Salo residents. The new Plaza is increasingly seen as a local center for Salo city dwellers with a wide range of shopping options, a broad selection of restaurants and cafés and a modern and enjoyable atmosphere. Its functional location, the materials used, and customer flow aim to deliver comfort and ease. The renovation focused on the facilities and activities that have the greatest impact on customer experience. A shopfront facelift, new display surfaces, wooden handrails and striking wall graphics combined with new lighting and an undulating monument in the atrium create the desired ambience. The new Plaza provides more greenery and rest stops. The enjoyable space extends outdoors as seating areas and potted plants help incorporate the exterior of the entrance with the shopping center itself.
The design process
Amerikka Design Office was responsible for concept development of the Plaza Shopping Center modernization, as well as project and implementation planning and production supervision. Concept development was executed using Amerikka's open co-design model sprints. A central principle of our open design process is collaborative design. A prerequisite for success has been a committed and inspired team that included representatives from Amerikka and Plaza Shopping Center.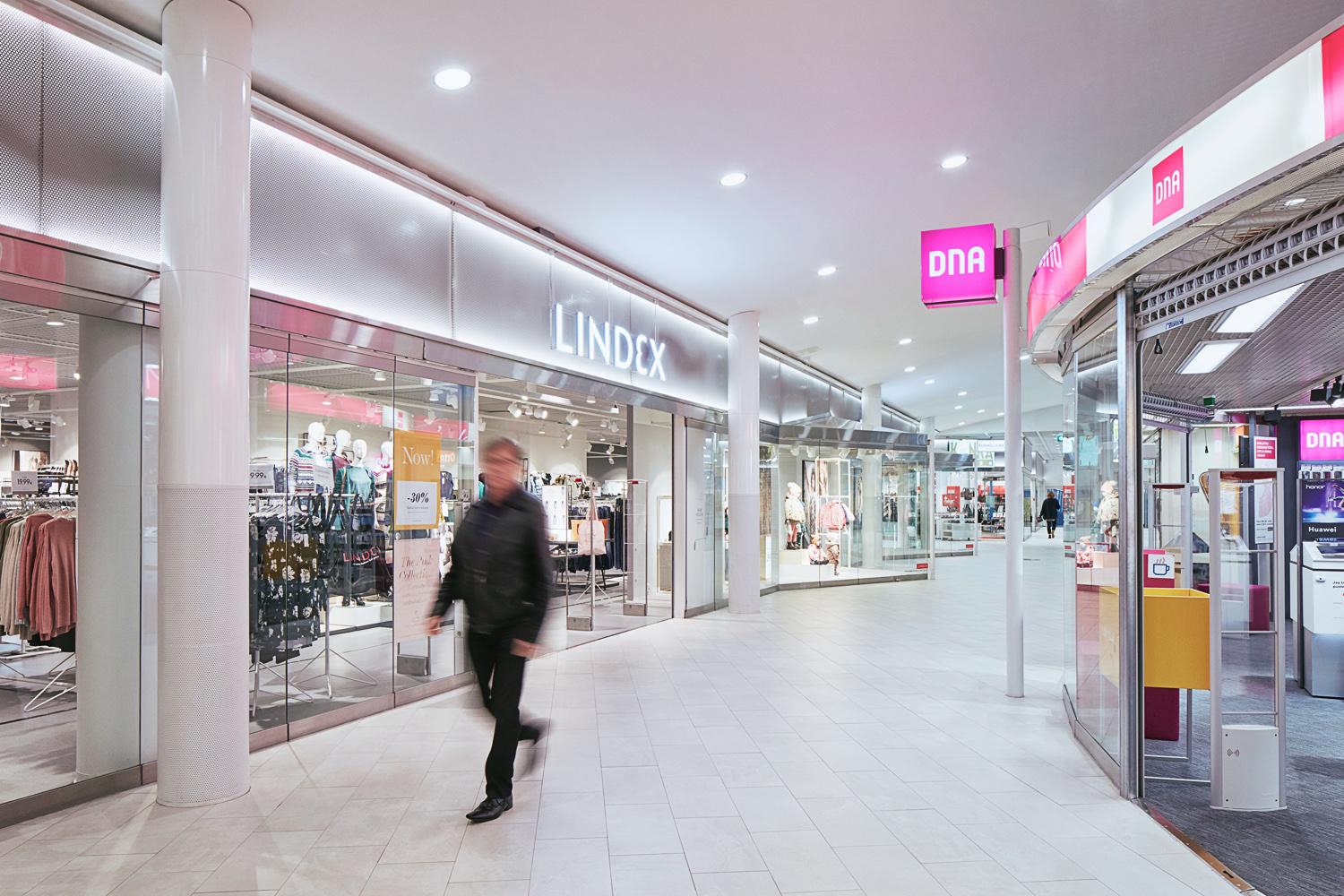 Read more