facts
Subject:
Cesar's Restaurant, Helsinki-Vantaa Airport
Customer:
SSP Finland Oy
Timeframe:
2014
Scale:
375m² 150 restaurant seats
#designbyamerikka:
Concept development and location design, as well as project supervision, implementation and production
Top 3
A visually striking setting
Suited to varied dining arrangements
Artful lighting by Teemu Nojonen
Working group
SSP Finland
Amerikka Design Office
Marker
Cesar's charms visitors with unconventional details. Various surfaces, patterns, furnishings, lamps and graphic materials create a pleasant, relaxed atmosphere for casual airport dining. The Mediterranean meets Finland in this restaurant – and the result is visually as well as gastronomically gratifying! Despite Cesar's eclectic menu, the premises reflect Nordic minimalistic expression, reminding the visitor that the restaurant is situated in Finland.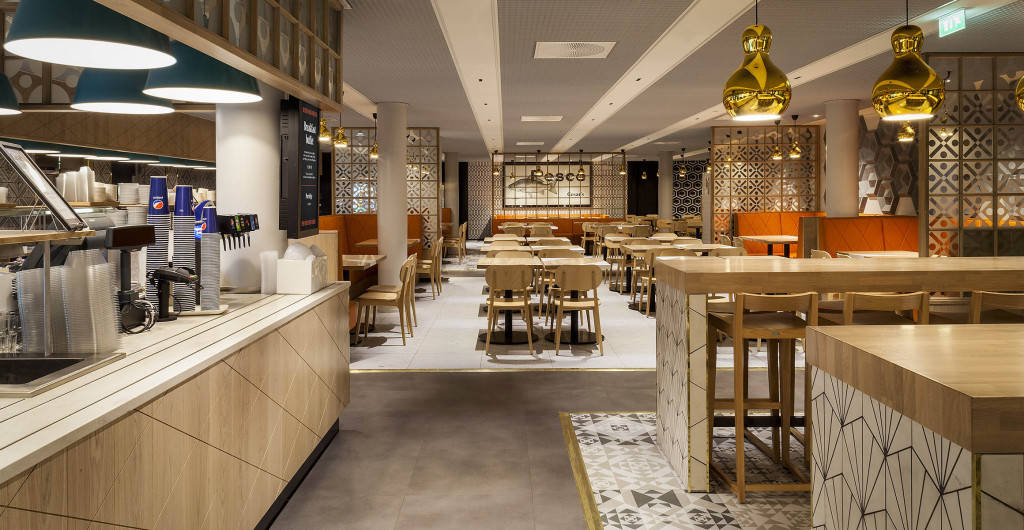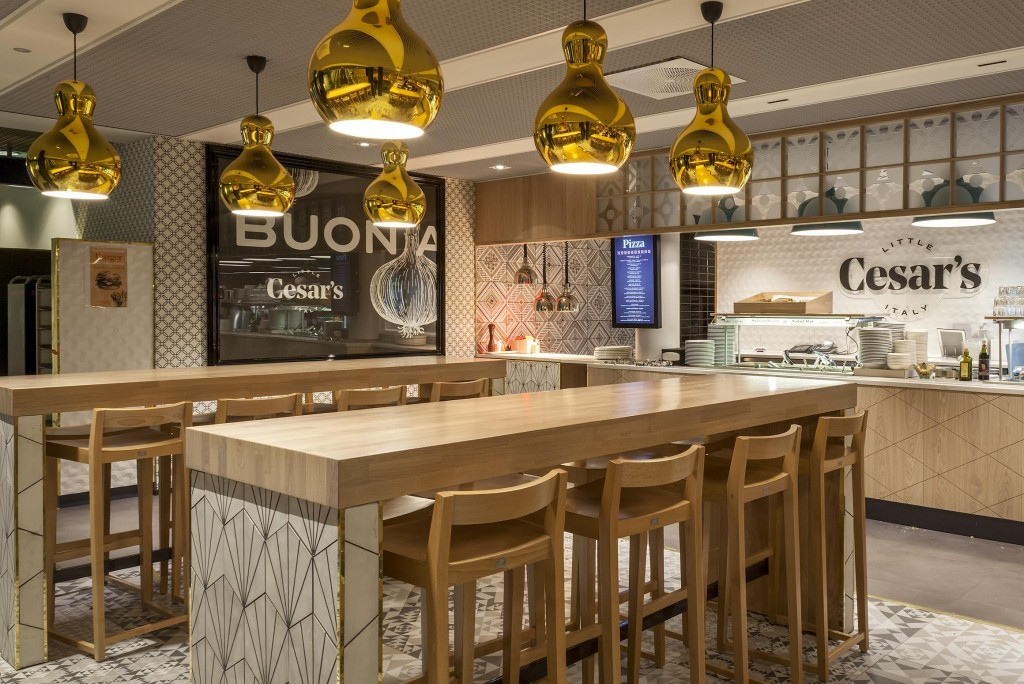 Cesar's restaurant serves breakfast to customers of Glo Hotel adjacent to the restaurant. For more satisfying main meals, pizza is on the menu as well as home-cooked dishes provided right through to evening. The location offers seating to meet diverse needs: single diners grabbing a quick bite as well as groups planning to linger over their plates will find seating arrangements to their liking. Cash points and the route network are designed to attract large numbers of customers during peak periods, such as lunchtime.
Amerikka Design Office was responsible for the concept and overall design of the space, project and implementation design as well as implementation and construction oversight. The concept was executed in collaboration with the client SSP, while Marker Creative was responsible for graphic design.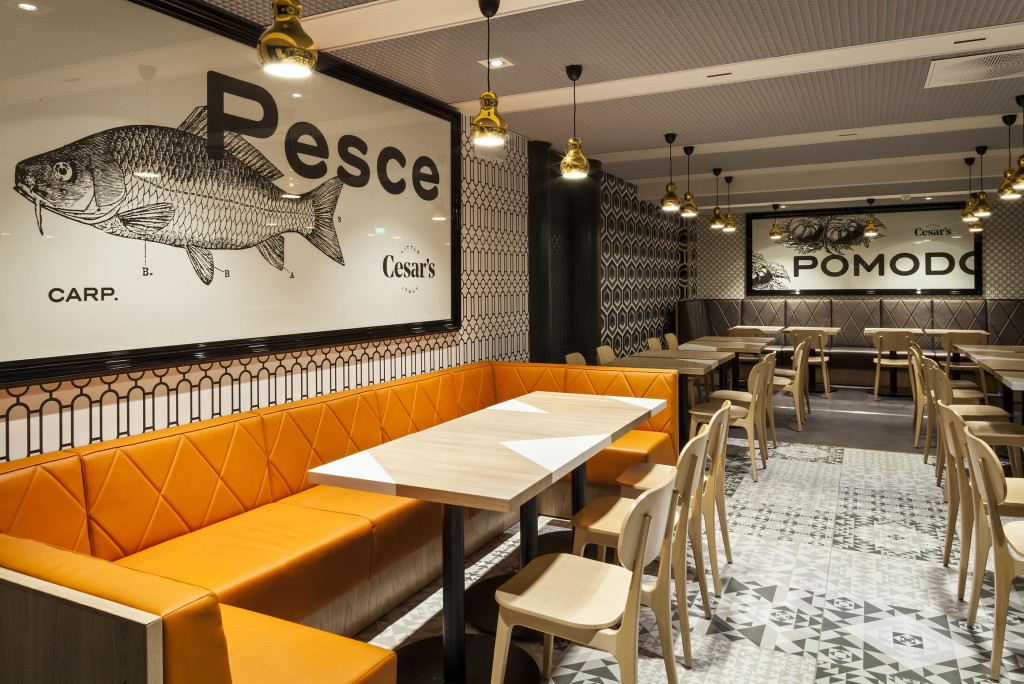 Read more