facts
Subject:
Fly Inn Restaurant, Terminal 2, Gate 27, Helsinki-Vantaa Airport
Customer:
SSP Finland
Timeframe:
2016
Scale:
340m² 150 restaurant seats
#designbyamerikka:
Concept development and location design, as well as project supervision, implementation and production
Top 3
Visually breathtaking design
A modern take on Finnish classics
Relaxed, appealing and original
Working group
SSP Finland
Amerikka Design Office
Marker
The Helsinki Airport is known for its high-quality design. Established in 1969, Fly Inn is the oldest airport operator and a well-known restaurant. The design brief was to upgrade the interior to create a contemporary ambience inspired by traditional local craftsmanship and prime produce, all in a modern and relaxed atmosphere overlooking an impressive view of the runway.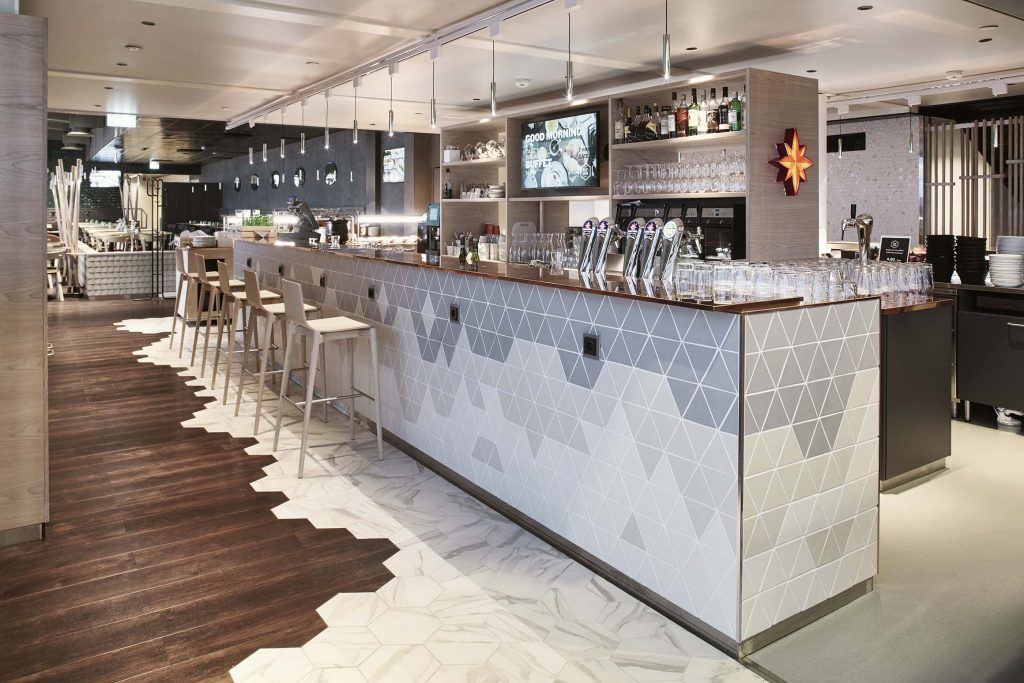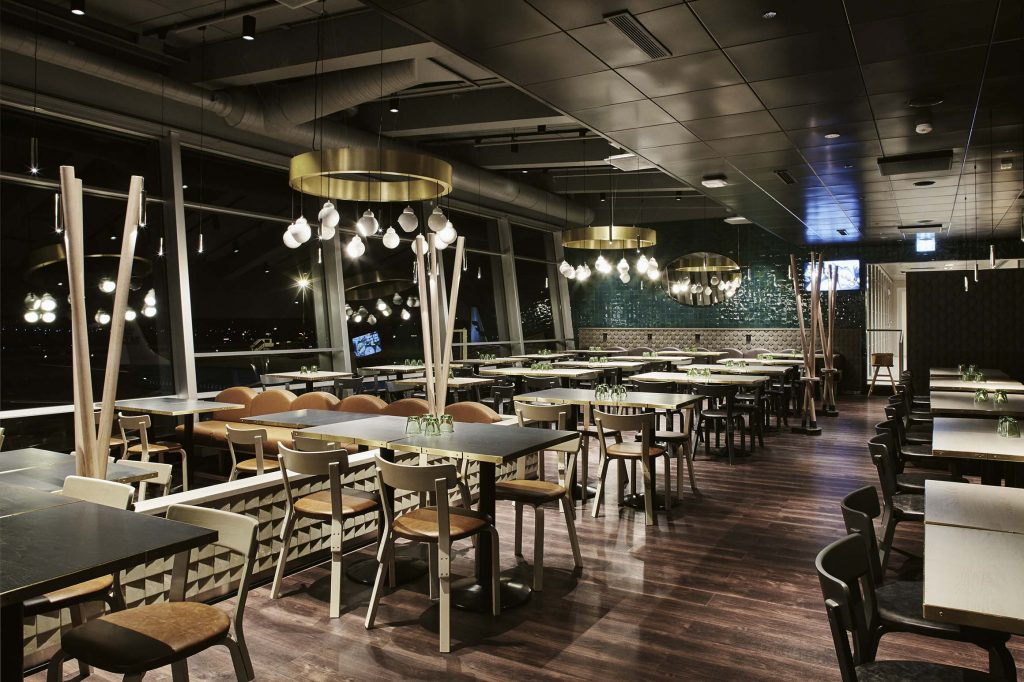 The client envisioned a high-end menu created by celebrated Finnish chefs and served in a laid back and inviting milieu. Speed of service and optimal layout were essential to attract clients. The restaurant's location on a mezzanine floor presented a challenge as it is not directly visible from the main concourse. However Fly Inn has overcome this drawback by combining strong design, reliable customer service and excellent Nordic food.
The restaurant's exterior features a striking elongated arch detail constructed from curved oak poles inlaid with led lighting strips and branding. Nordic design classics such as Alvar Aalto bilberry lamps were used to create unique lighting installations. Inspired by snowflakes, the bar is the focal point of the space. The restaurant combines elements of traditional Finnish materials and timeless Finnish design in an eye-catching modern space.
Amerikka Design Office was responsible for the concept and overall design of the space, project and implementation design as well as implementation and construction oversight. The concept was executed in collaboration with the client SSP, while Marker Creative was responsible for graphic design.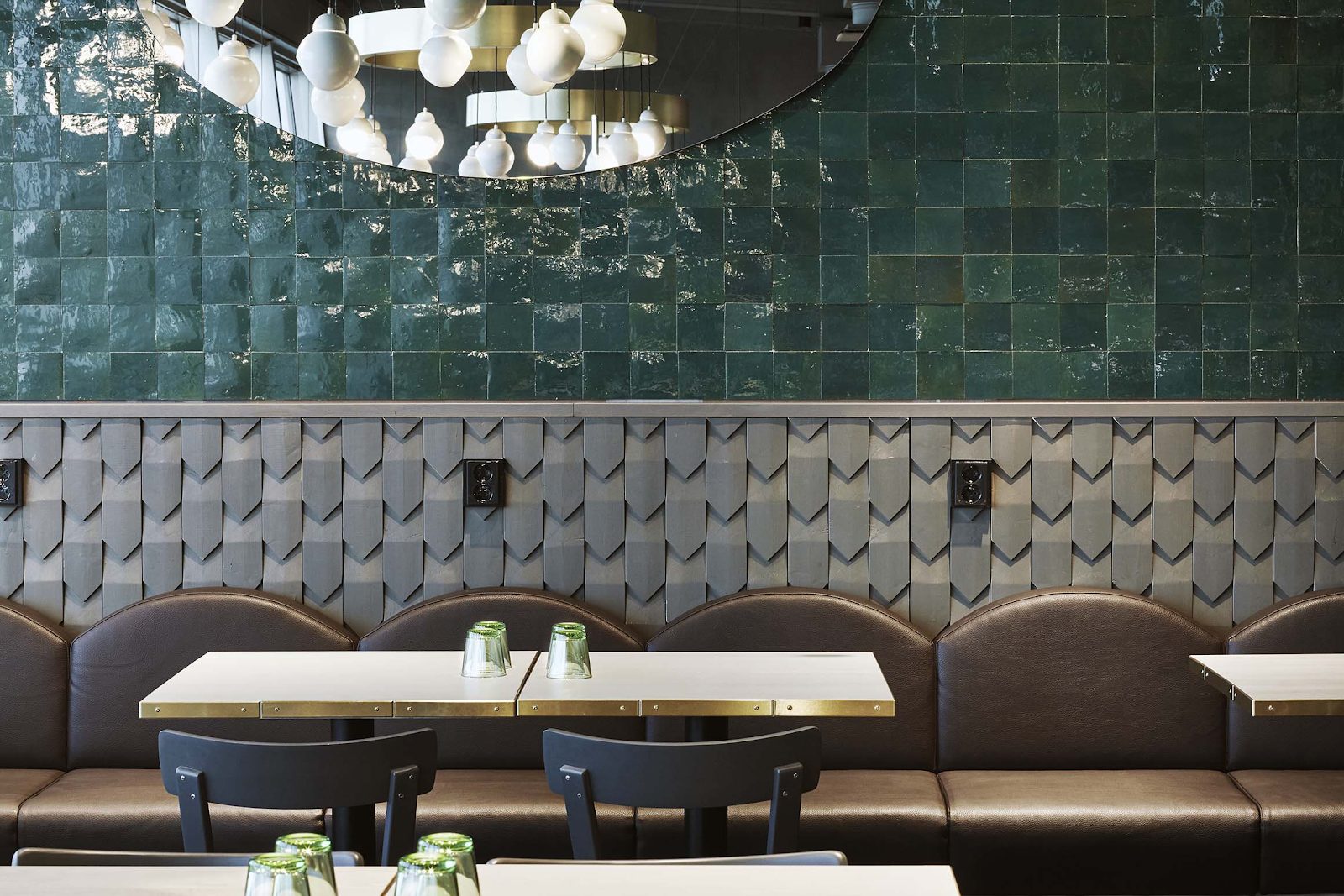 Read more