facts
Subject:
Hansakortteli, Turku
Customer:
Kauppakeskus Hansa Ky
Timeframe:
2016 – 2019
Scale:
20000m²
#designbyamerikka:
Concept development as well as project and implementation planning jointly with Schauman Architects Ltd.
Top 3
Extensive shopping center renovation
Improved shopping center customer experience
Excellent co-design process involving the customer, architects and facility designer
Project team
Kauppakeskus Hansa Ky
Schauman Architects Ltd
Amerikka Design Office
Project overview
Hansakortteli's large-scale refurbishment, worth EUR 25 million, improved the shopping centre's internal connections, accessibility and energy efficiency. The work was carried out by Amerikka Design Office together with Schauman Architects and covered design from concept stage to implementation design.
The interior design focused on making the interior more cosy and enjoyable. It also included more efficient spatial programme and improved circulation. These improvements had a significant positive effect on the customer experience.
Essential to the work was making the interiors more spatious and developing Hansakortteli's transport connections. Interior views and signage were renewed, which improved orientation inside the shopping centre. The customer circulation was improved by opening new corridor, escalator and elevator connections.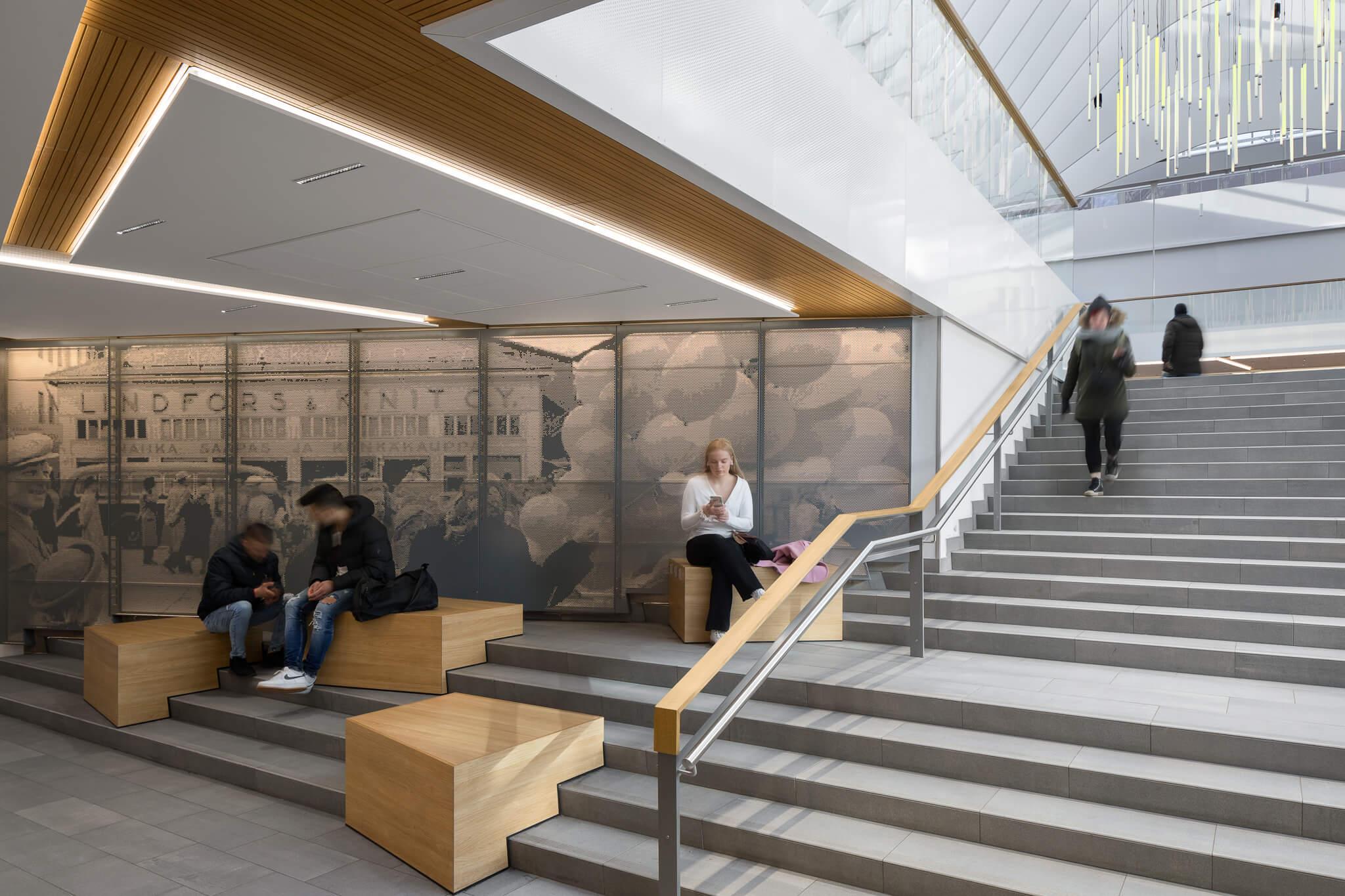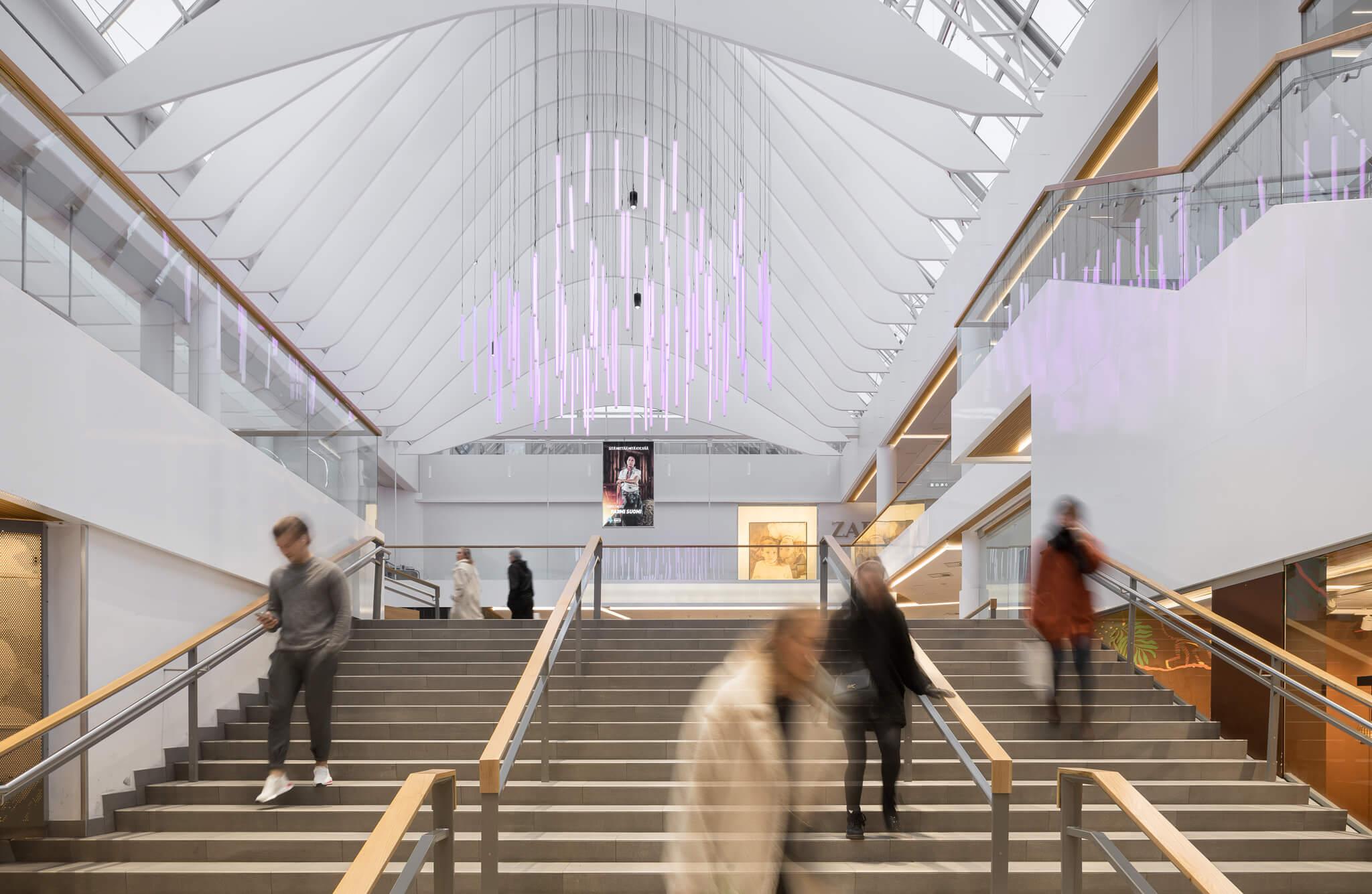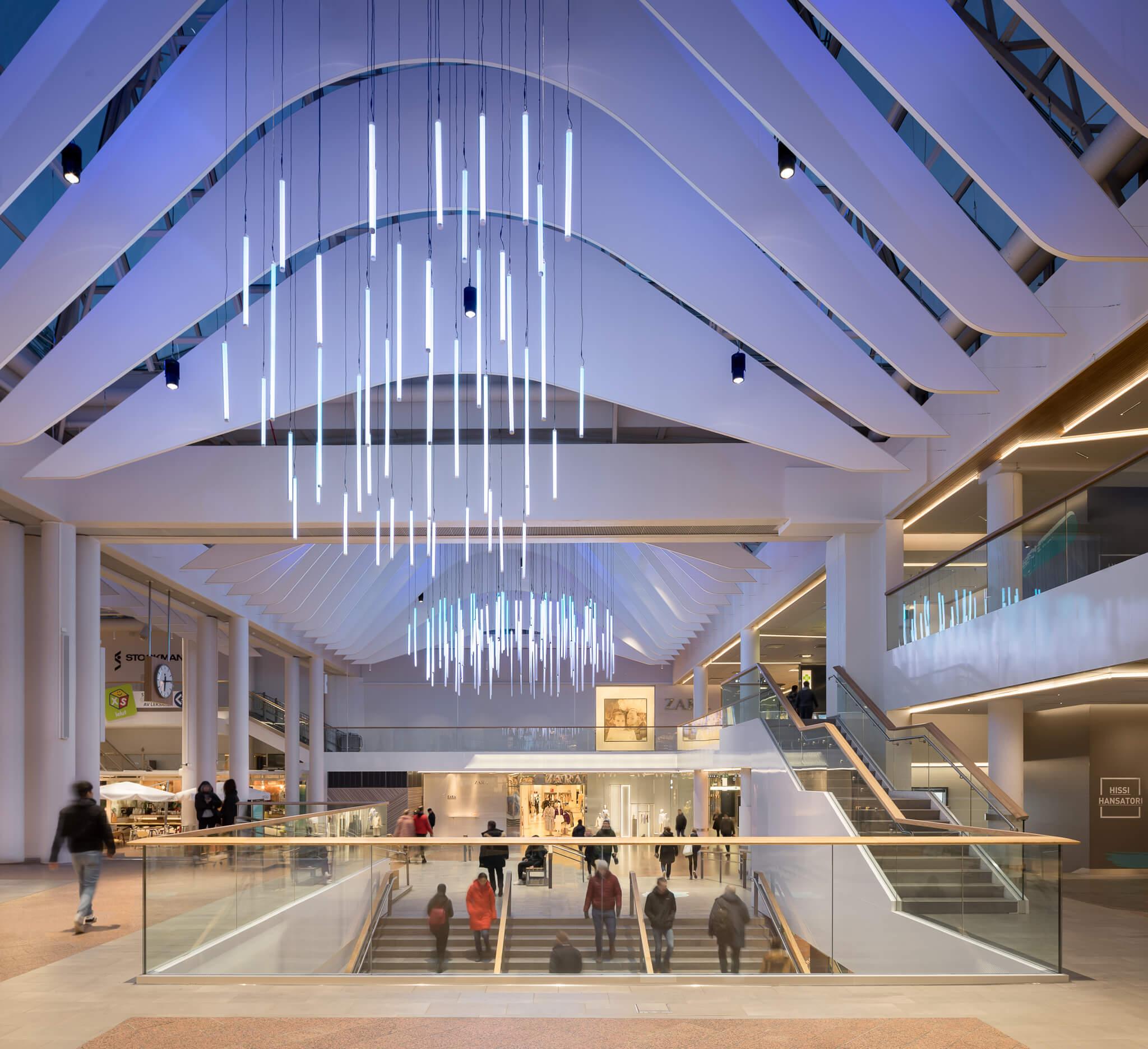 Respecting the past
The original design for Hansakortteli consisted of interal squares connected by internal walkways. The great idea of an internal city quarter had been blurred over the years and now it was brought back. The overall look of the retail premises was improved thanks to new shop fronts, suspended ceilings, floors and lighting. Attention was also paid to the design of staircases, railings and acoustics. Signage was renewed. The refurbishment included Wow- elements, customer seating areas as well as new toilet facilities. All the building services engineering was renewed to meet with current standards.
The works were carried out with respect to the original architecture by connecting the design concept firmly to the history of Hansakortteli, the Hanseatic League and Turku as a historically significant trading city. This makes the new design timeless. The crown of the reform is a large art piece the 'Cloud' that hangs above the internal square. The piece includes a large interactive lighting feature with colours which follow changing themes.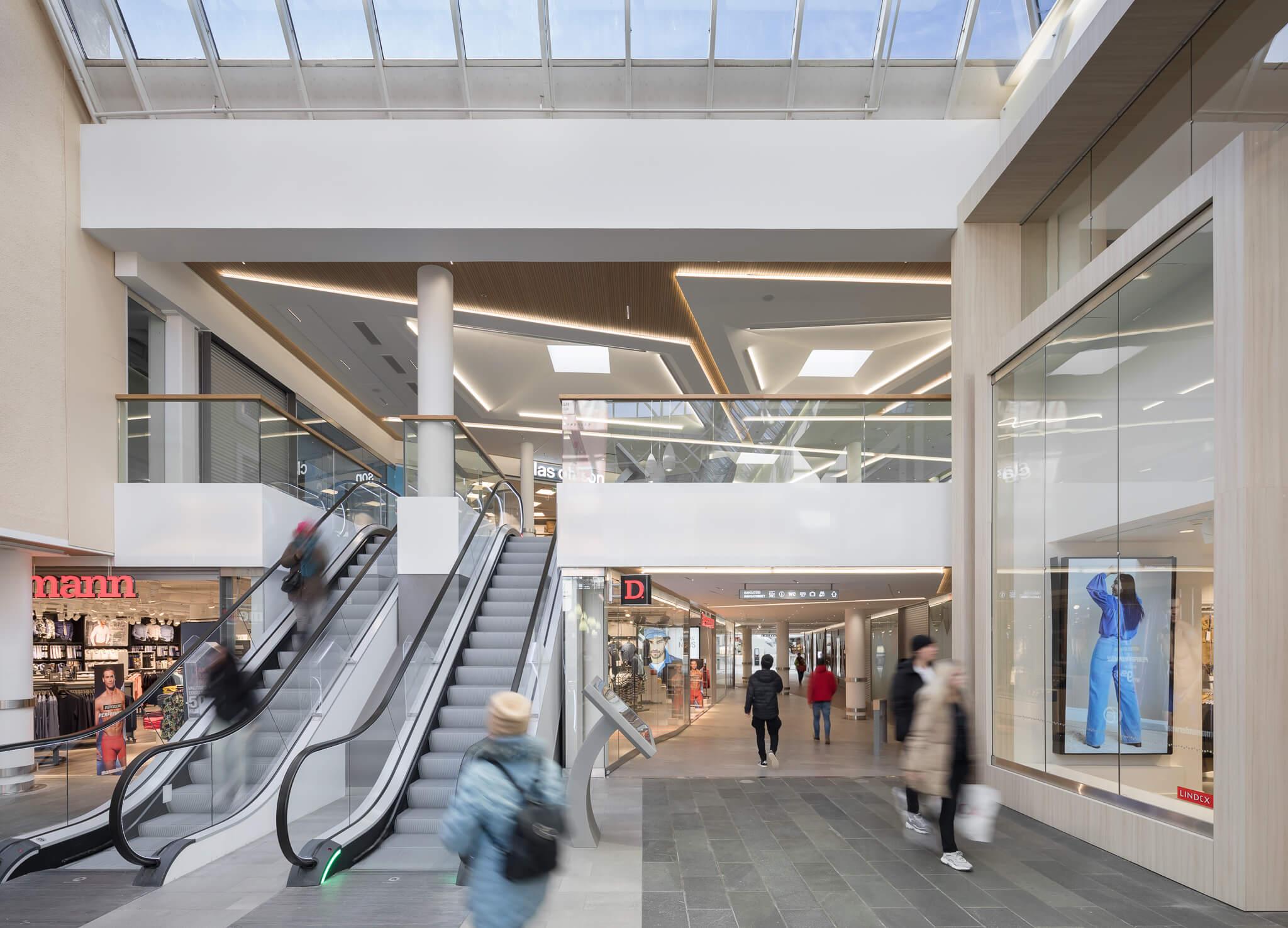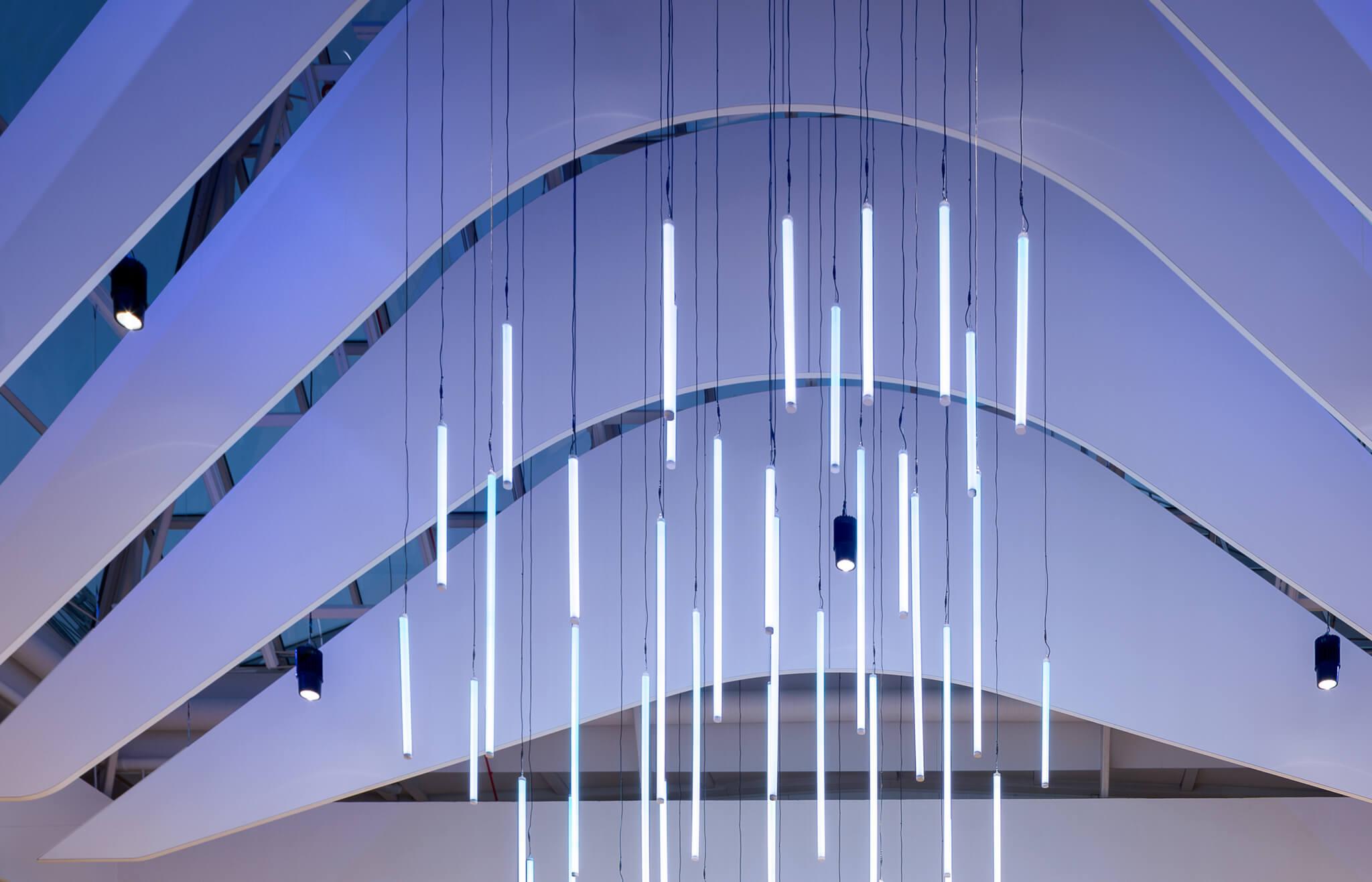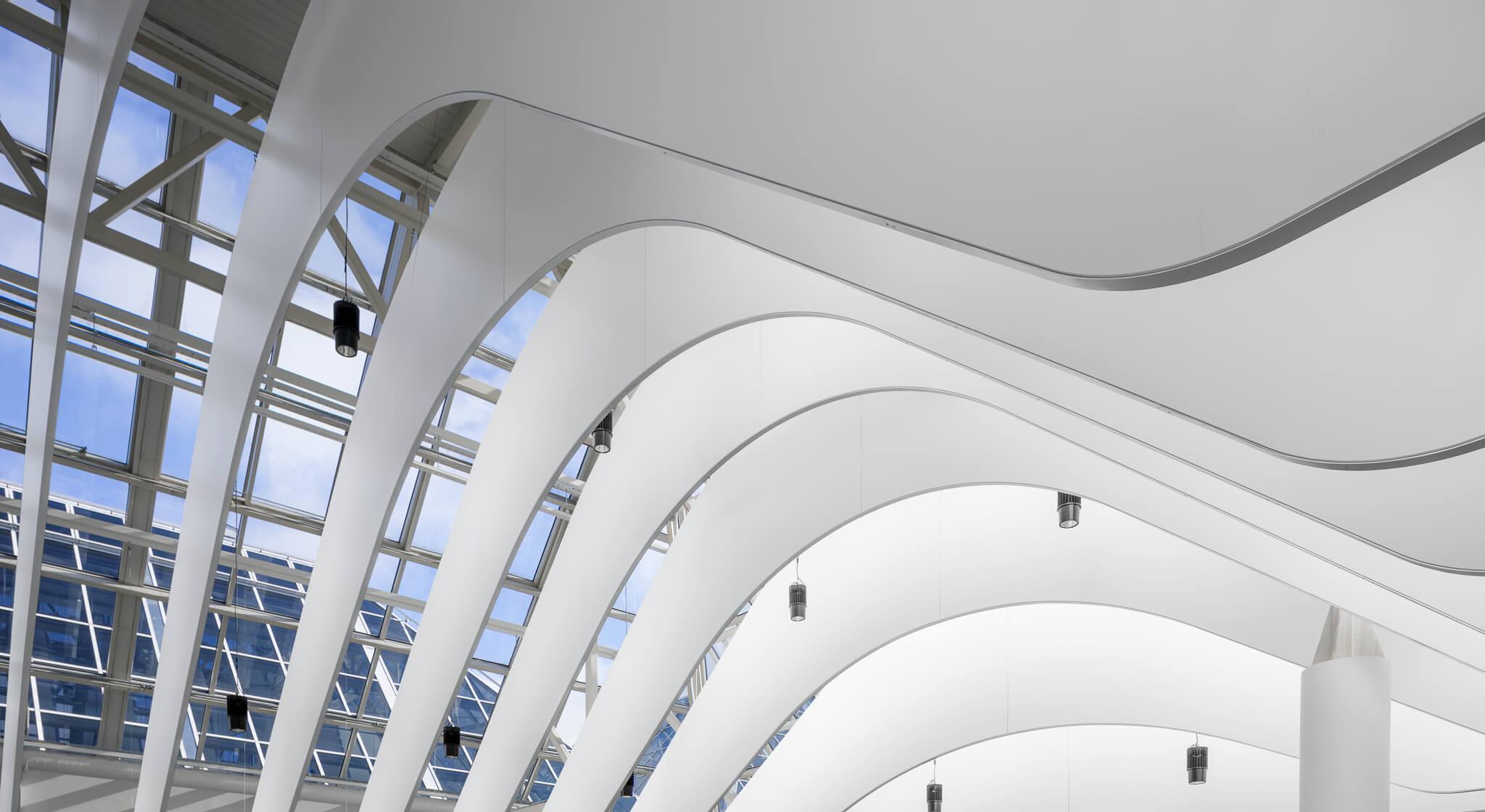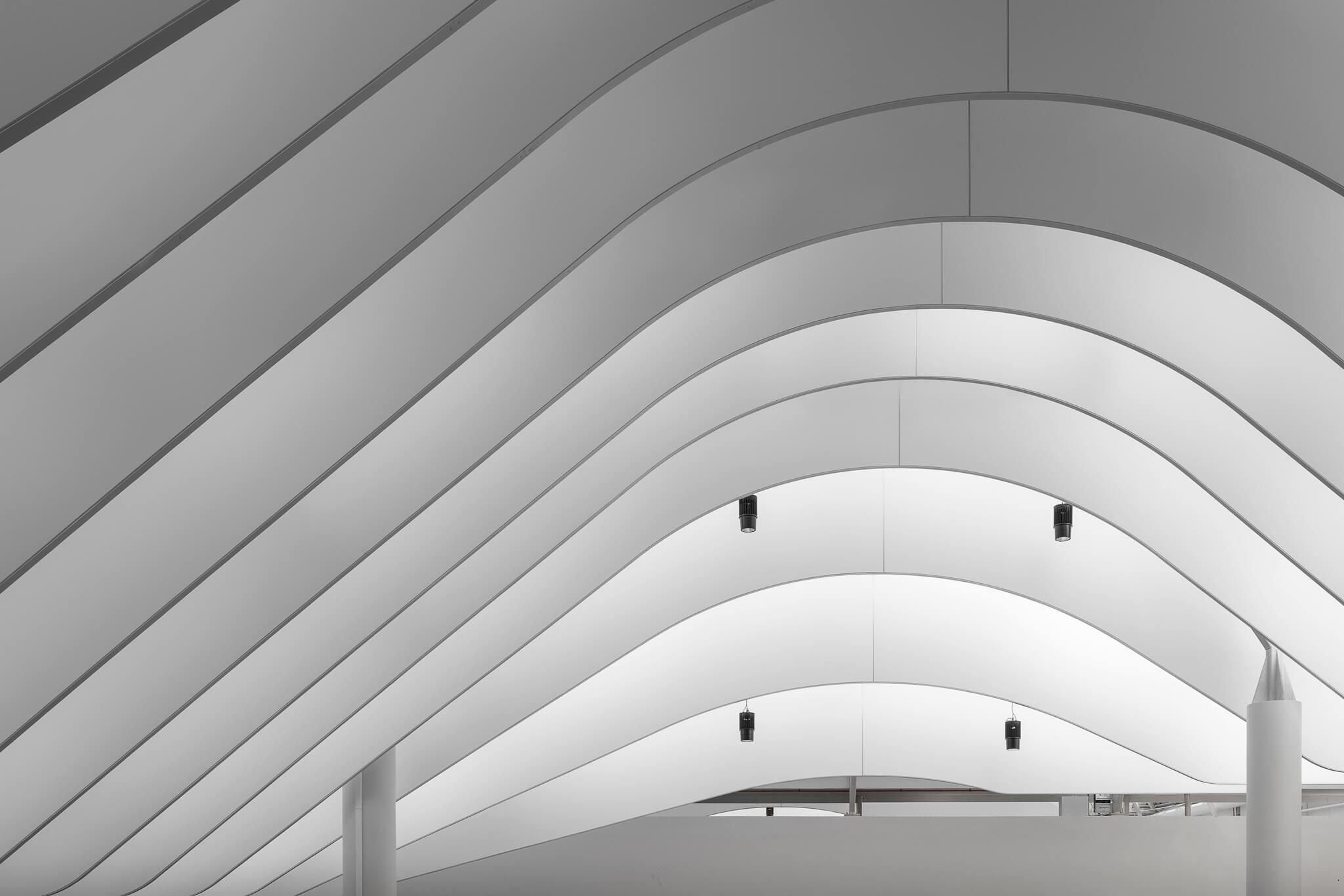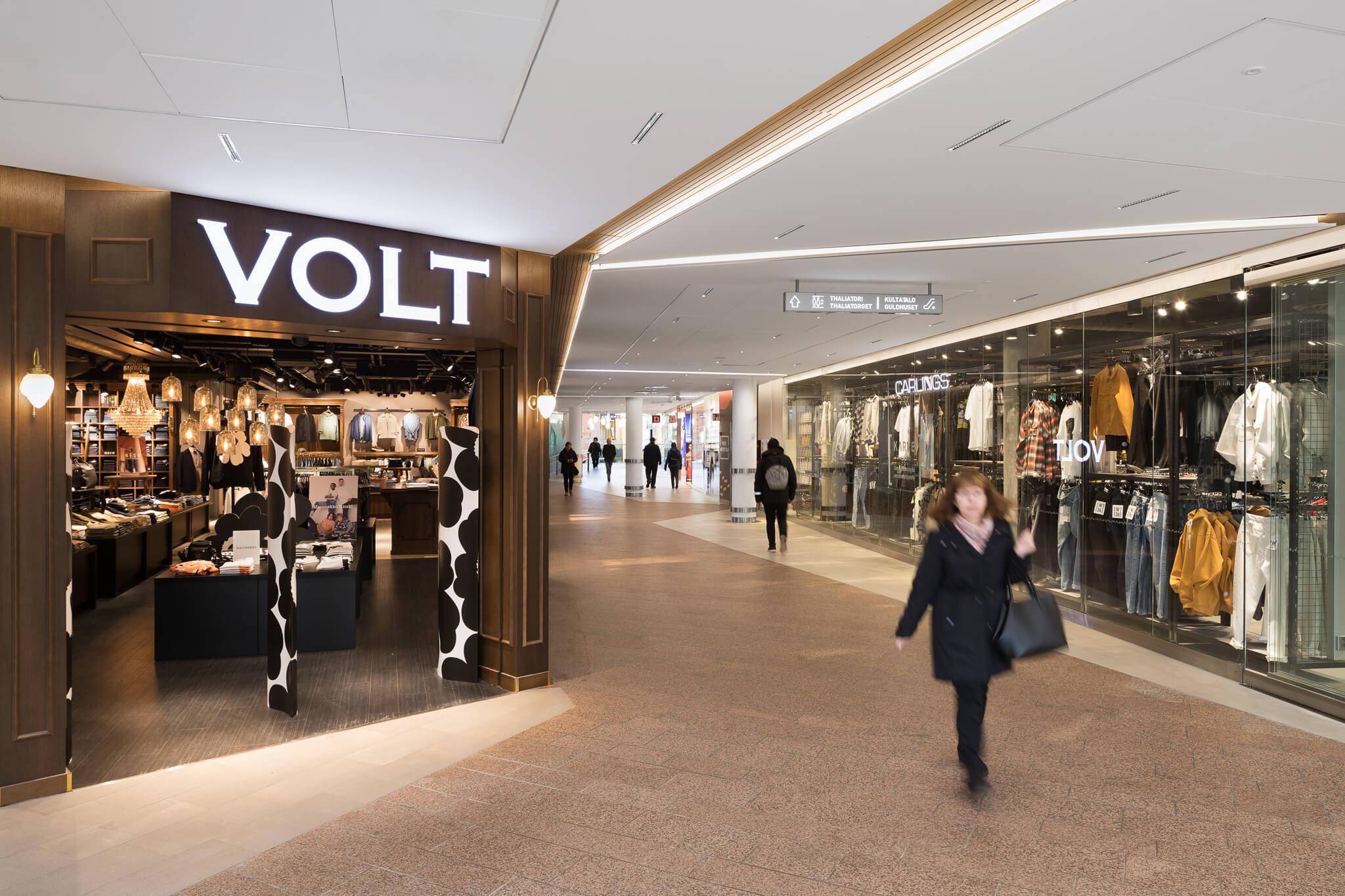 Read more