facts
Subject:
Remedy Entertainment Headquarters, Espoo
Customer:
Remedy Entertainment Plc
Timeframe:
2018
Scale:
4900 GFA
#designbyamerikka:
Main design, architectural design, interior design
Top 3
Transforming a regular office space into a workspace for creative work
Understanding client´s processes and implementing those into the building
Co-working with the client throughout the whole design process
Project team
Jussi Salmivuori, Arno Puukko, Sami Maukonen, Emma Penttinen, Matias Hietanen, Tomi Jokinen
Remedy Entertainment Headquarters
Remedy Entertainment was looking for a new bigger headquarters for their expanding business in game industry. Amerikka had designed companys previous headquarters and we had developed a good design process with the client and their own inhouse development team.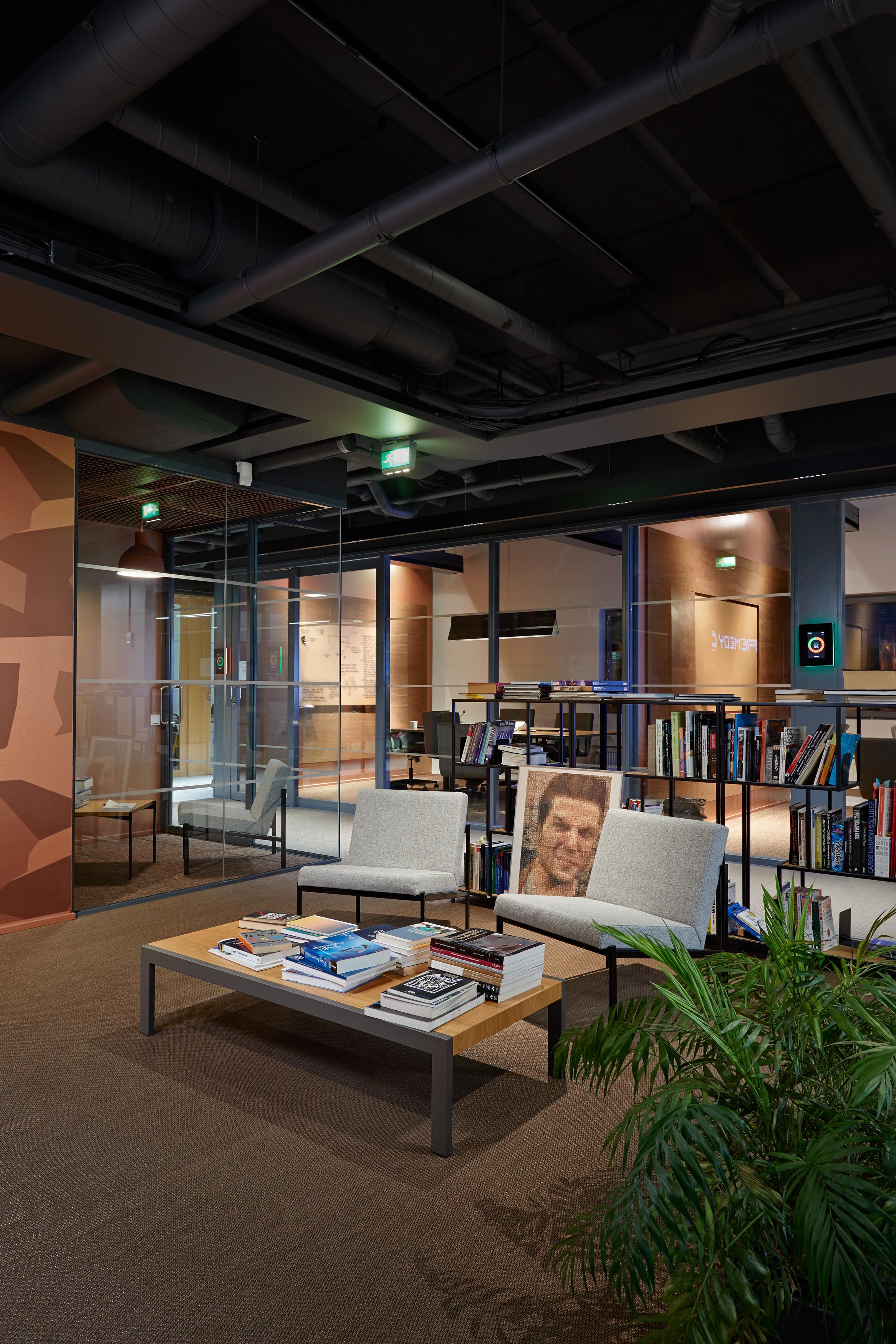 Old office facilities transformed to modern innovative and creative knowledge work
One of the major things was to understand their work processes and rearrange the spaces of this 20 year old standard office facilities to suit the modern innovative and creative knowledge work. Internal traffic flow of people and natural meetings of the employees was one key feature. Making the spaces comfortable and welcoming for the employees was especially important when major share of the staff are from abroad and the don't have necessarily any other connection to Finland than their own work community
New premises, public and private sectors
The new premises included workplaces for 200-300 employees for expanding business, reception hall, inhouse restaurant, gym, sauna department, motion capture and audio studios. Headquarters is divided in to public and private sectors to control external visitors.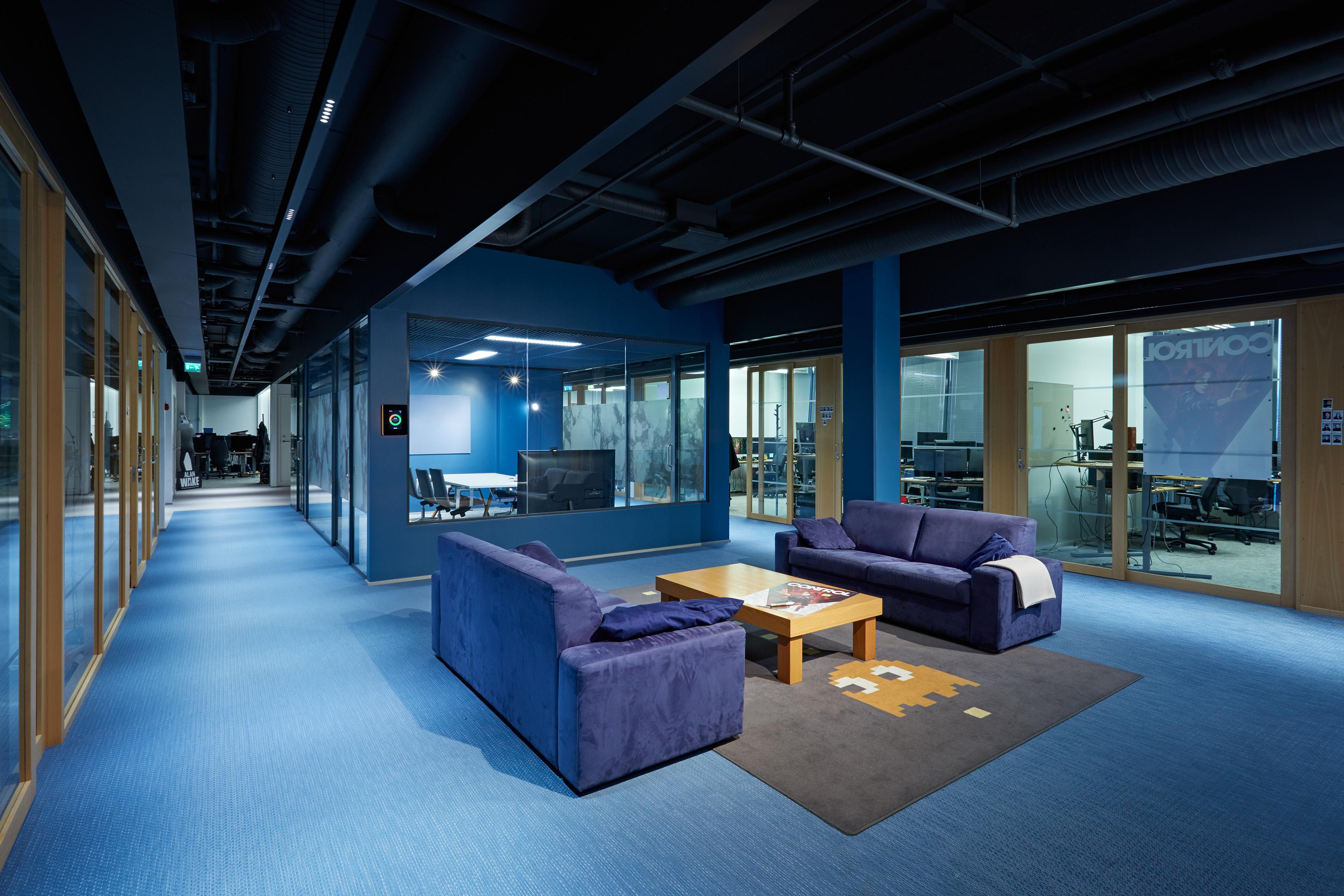 Read more