facts
Subject:
Food Hall H1309 Helsinki Airport, Terminal 2, 01531 Vantaa
Customer:
Finavia
Timeframe:
27.4.2020->
Scale:
918 sqm; Kitchens: 265.5 sqm Customer areas: 478.5 sqm
#designbyamerikka:
Concept design, interior architecture, architectural design, lead design
Project team
Amerikka: Taru Leppänen, Teemu Nojonen, Matias Hietanen, Taija Maunu, Roosa Verkasalo, Olli-Pekka Vaija, Jussi Salmivuori, Oona Airas
Client: Finavia (concept) /HTJ (technical design)
Owner: Finavia
A stand-out concept for technically complex public spaces facing high usage and high levels of wear and tear
New Food Hall enhances Helsinki Airport's food offering
A brand-new food hall opened at Helsinki Airport's Terminal 2 in May 2022.
The Food Hall has brought a host of new restaurant operators to the airport. Combining extensive choice and fast service with an eye-catching urban-style decor, the new food outlets have created a new meeting place and social hub for travellers and employees alike.
The Food Hall is a new stand-out feature for the airport that lends excellent visibility to the businesses based here. Stylish and pared down materials and colours have been combined with a playful approach to shape and articulation and aligned with the operators' branded elements to create a highly appealing and welcoming new venue. The shared dining area offers a choice of comfortable seating whether you are looking for a quick bite or a more lingering stay. Plants were added to create a natural feel and to allow the space to engage in dialogue with the Luoto installation located nearby.
The impact of the Food Hall's aesthetic extends beyond the space in which it is located. The illuminated adverts and signs and poster walls enhance the atmosphere in the surrounding areas and effectively convey information about what is on offer.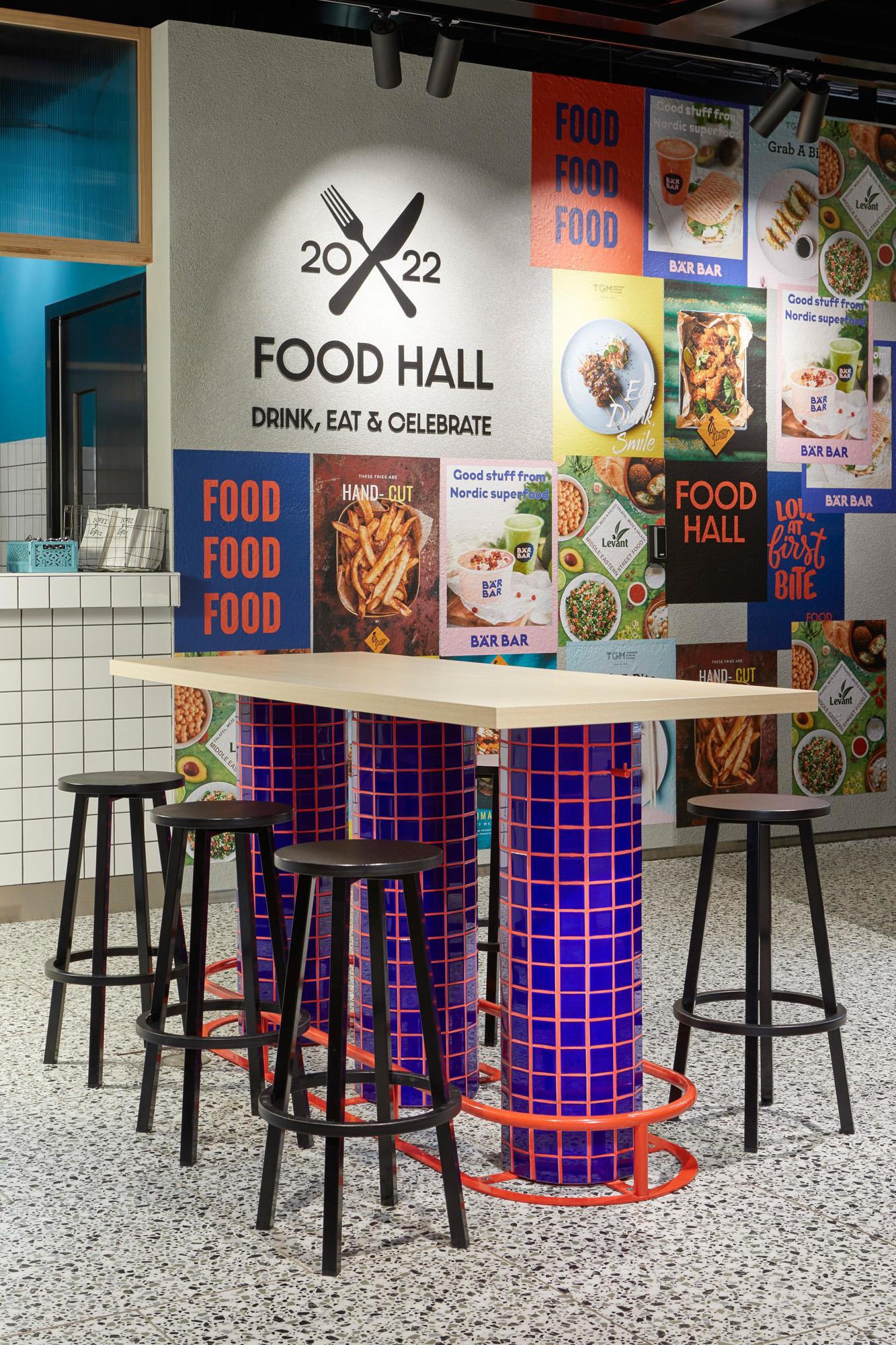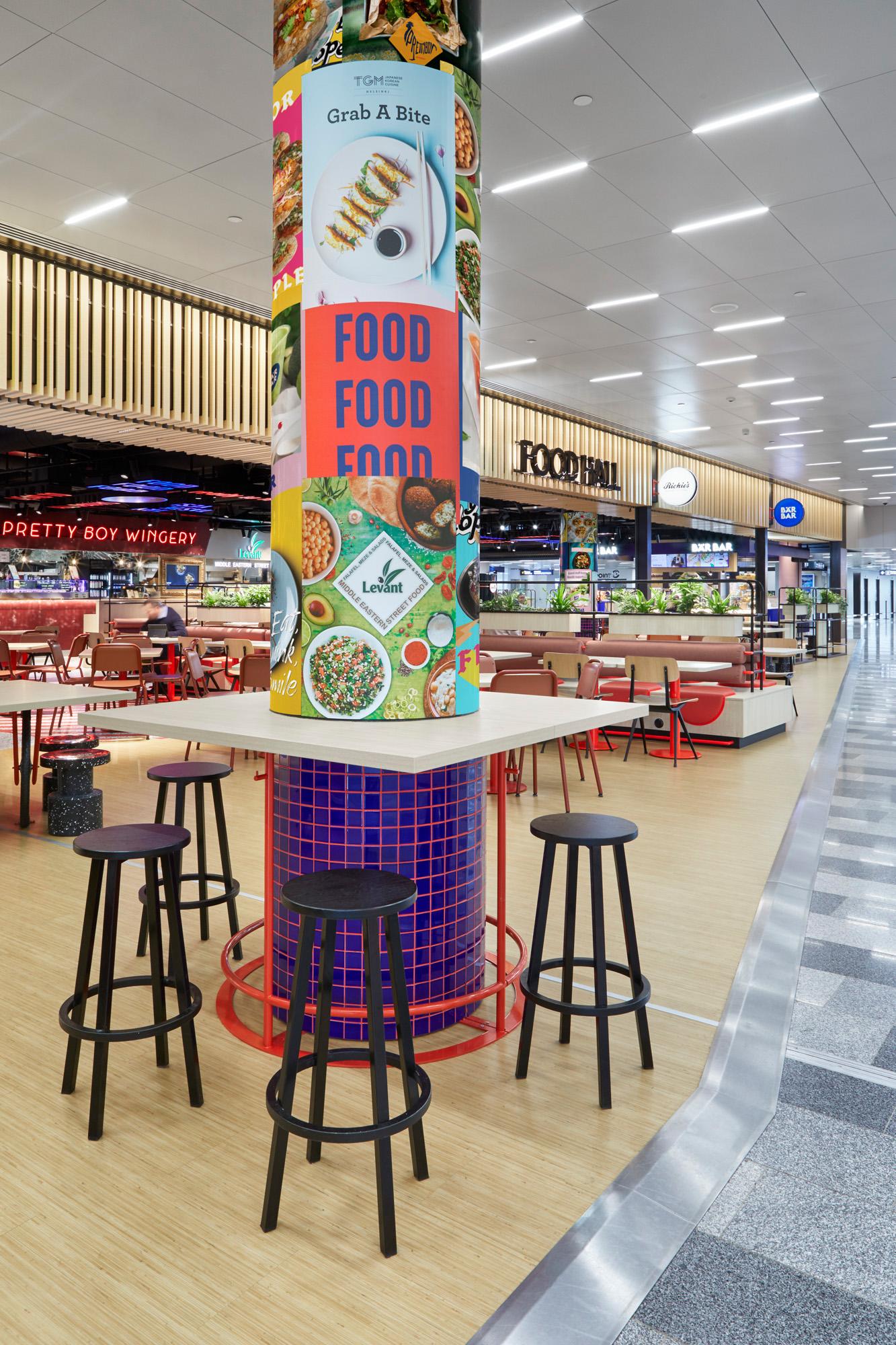 Tailored design solutions
At the Food Hall, our design approach has been wholly led by the needs of the restaurant operators based here. All the units here benefit from concealed logistical access and a shared dishwashing station. The kitchens and store fronts have been designed to allow the operators to choose their own openings hours.
We created a Food Hall Design Manual and a series of kitchen templates to facilitate the design process. In the kitchens, with regard to technical and structural specifications, the focus was on maximising adaptability, which will allow the concepts here to evolve going forward.
At Amerikka, we were responsible for the design concept and visuals along with architectural design and technical services.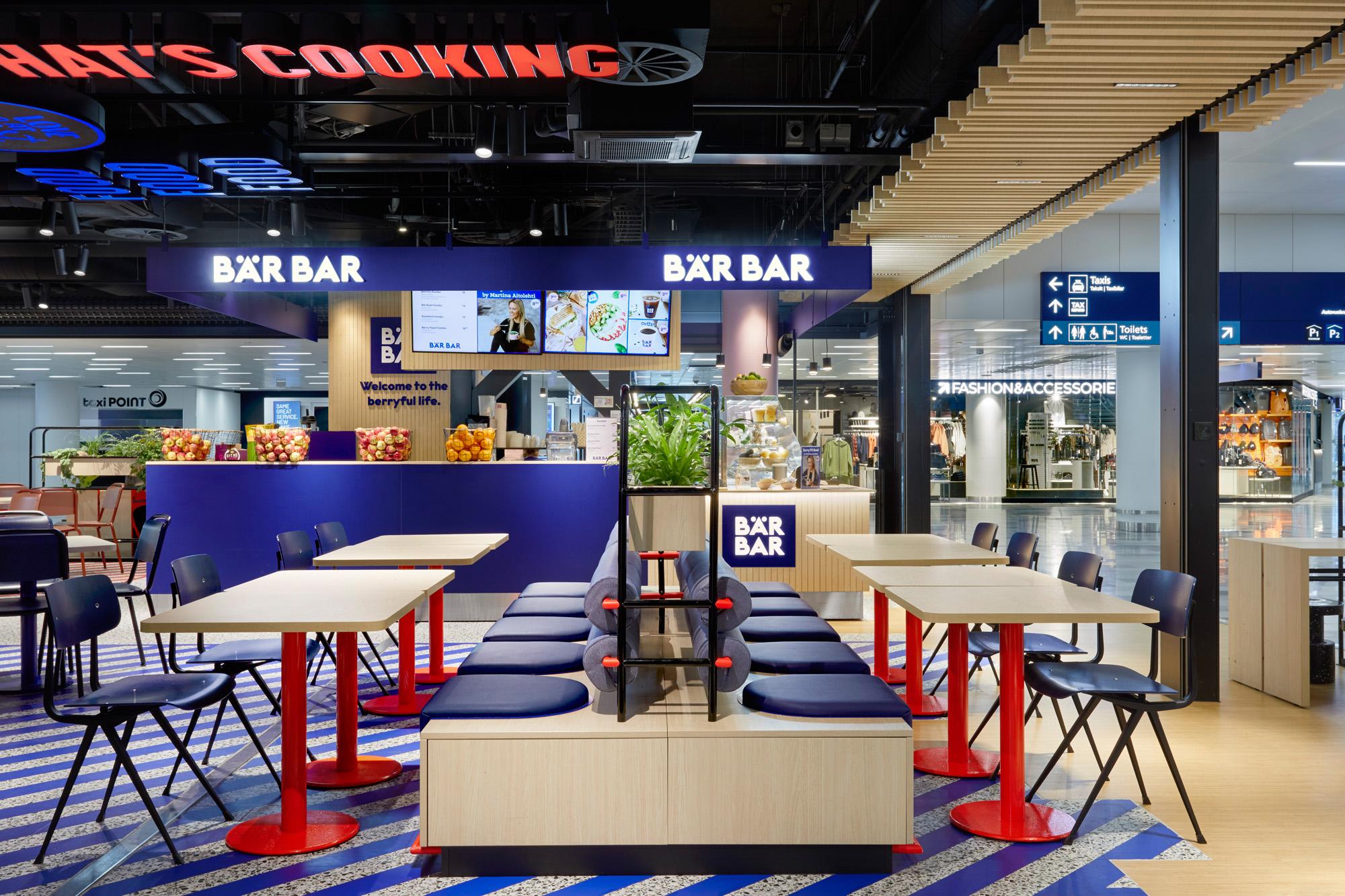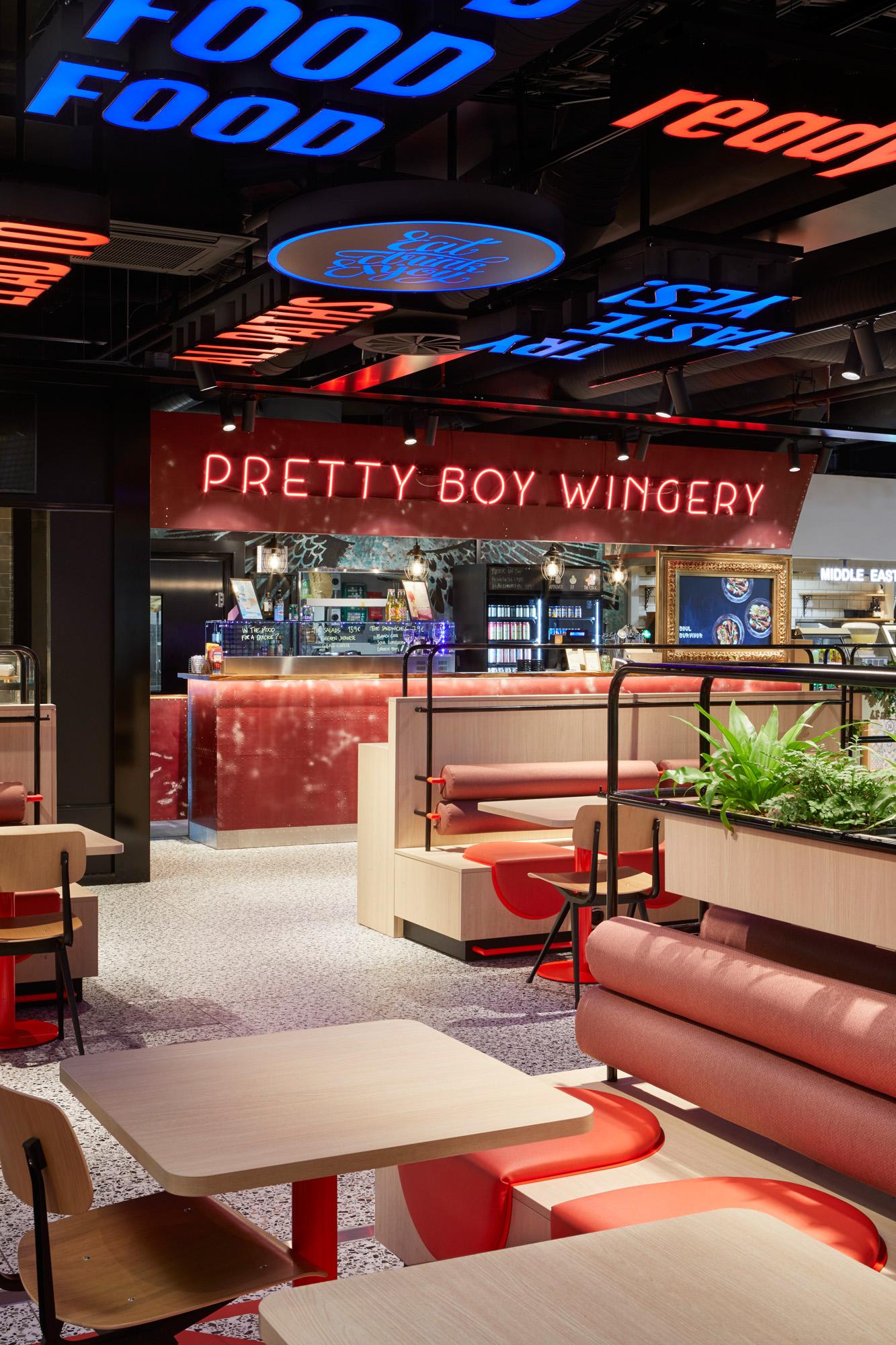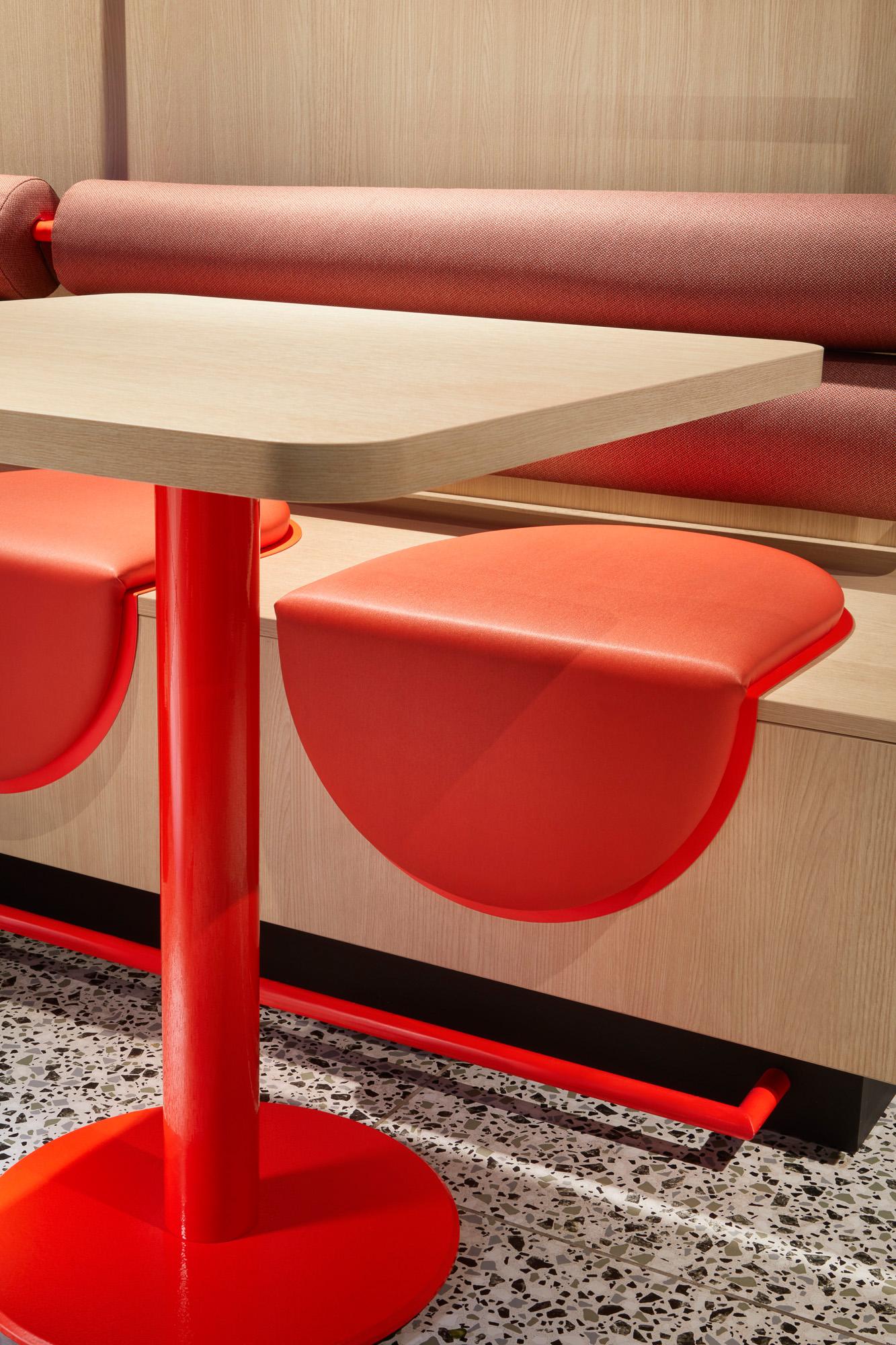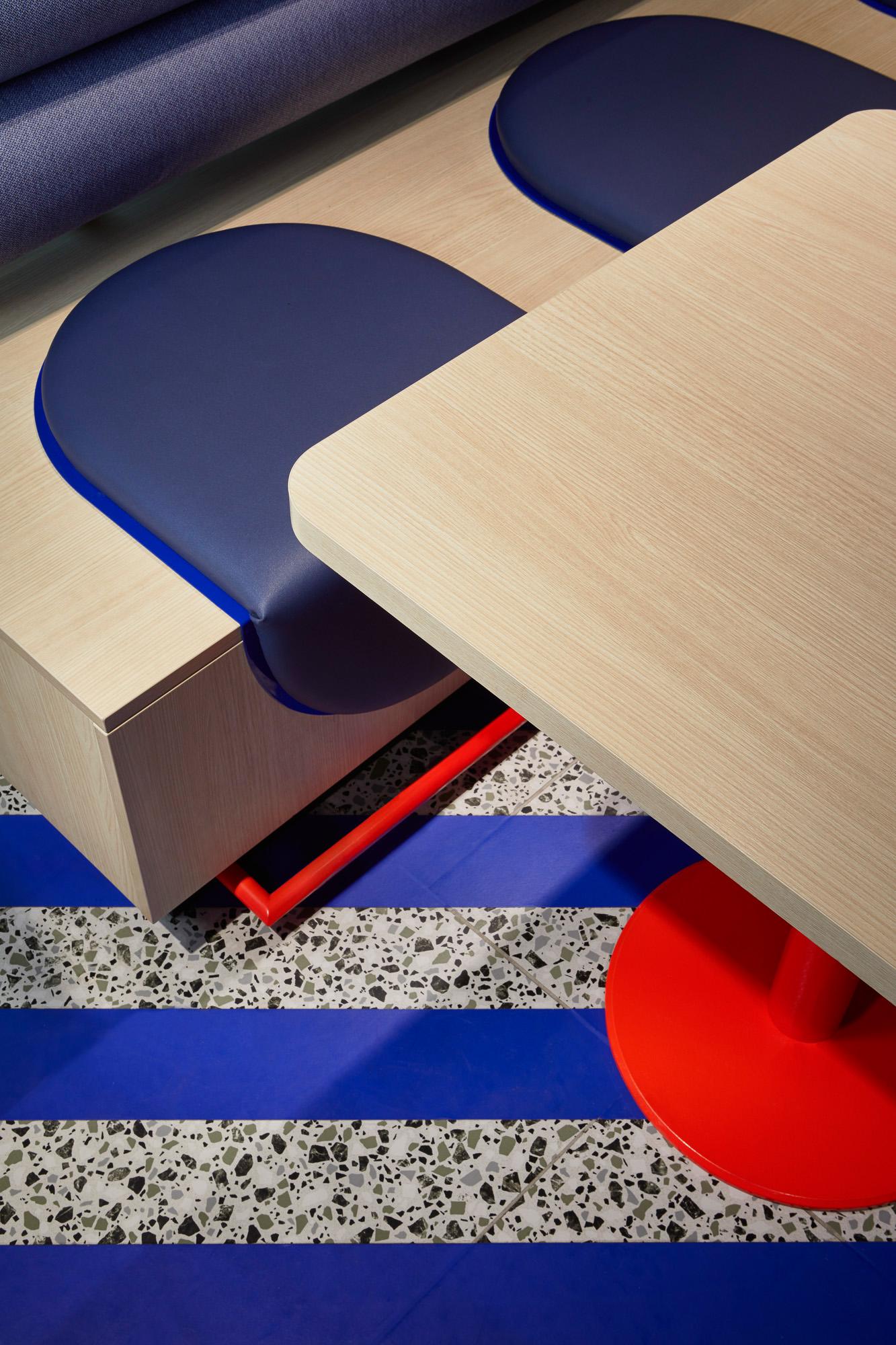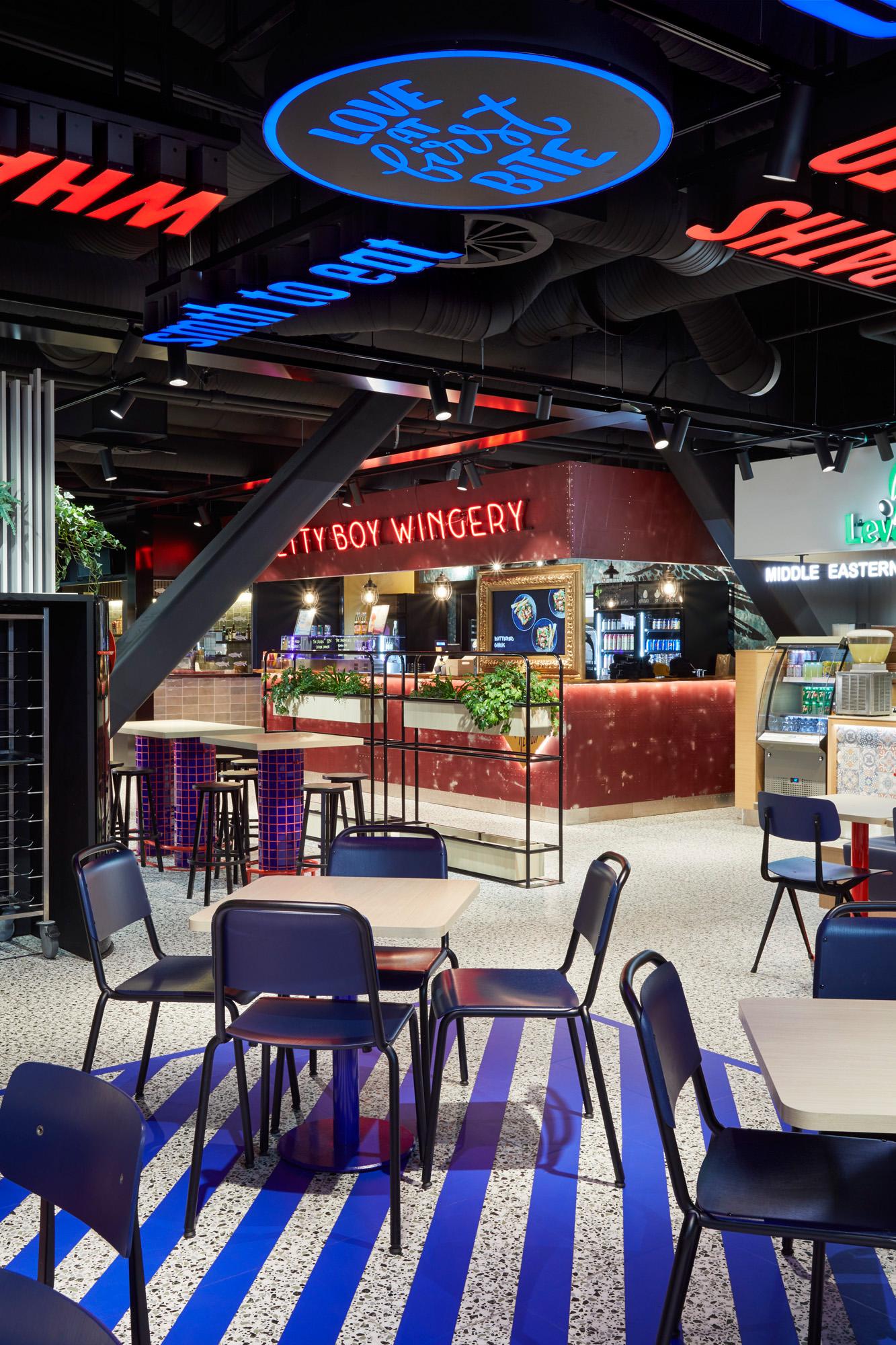 Ravintoloille näkyvyyttä hyödyntäen monipuolisesti tilaelementtejä
Sustainability
Following the Food Hall's launch, we will continue to actively monitor and evaluate its operational impact. This will allow us to re-visit elements where required, particularly with regard to sustainability and functionality.
This project encompassed a series of sustainability specifications:
Adaptability
Materials capable of withstanding high levels of wear and tear
Recycling facilities for customer waste managed by the Food Hall
Do you have a project in mind? We're here to help! You can contact Maria Kelter, our Account Executive, by email on maria.kelter@amerikka.fi or by telephone on+358 40 595 8580
Read more