facts
Subject:
Kaivopiha, Helsinki
Customer:
YLVA (owned by University of Helsinki Student Union)
Timeframe:
2018-2021
Scale:
7,000 sq m
#designbyamerikka:
Concept, project and architectural and interior design
Top 3
Redeveloped a historic venue to reflect the needs and preferences of present-day urbanites
Ensured environmental, financial and social sustainability at the heart of the project from concept design and implementation through to the letting process
Oversaw entire project from concept to launch
Project team
YLVA
Design Office Amerikka Oy/Concept design: Teemu Nojonen, Fiia Mustonen, Jere Gröhn, Fred Ash. Toteutus: Olli-Pekka Vaija, Veera Andreasén, Taru Leppänen, Fiia Mustonen, Harri Tarkka, Mervi Karvinen, Francesc Palomeras, Mikko Lahti, Tomi Jokinen, Teemu Nojonen, Jussi Salmivuori
Äyräväinen, Konstru, Stacon, Vahanen, Sweco
Fresh new look for prestigious Helsinki shopping destination
One of the busiest and most prestigious retail spaces in Helsinki re-opened in December 2020 following a major refurbishment. The Kaivopiha revamp has revitalised this iconic site, creating a stylish and inviting shopping destination. Sustainability was a key priority throughout the project, as was linking Kaivopiha with Helsinki's wider pedestrian centre.
"We knew that Kaivopiha needed more than just a superficial facelift to bring it up to date so from the outset, we had our sights set on a fresh new concept," explains Teemu Nojonen, Creative Director at Amerikka. "We wanted to mark the next chapter in Kaivopiha's story with sustainable design solutions and really revitalise this historic and much-loved location."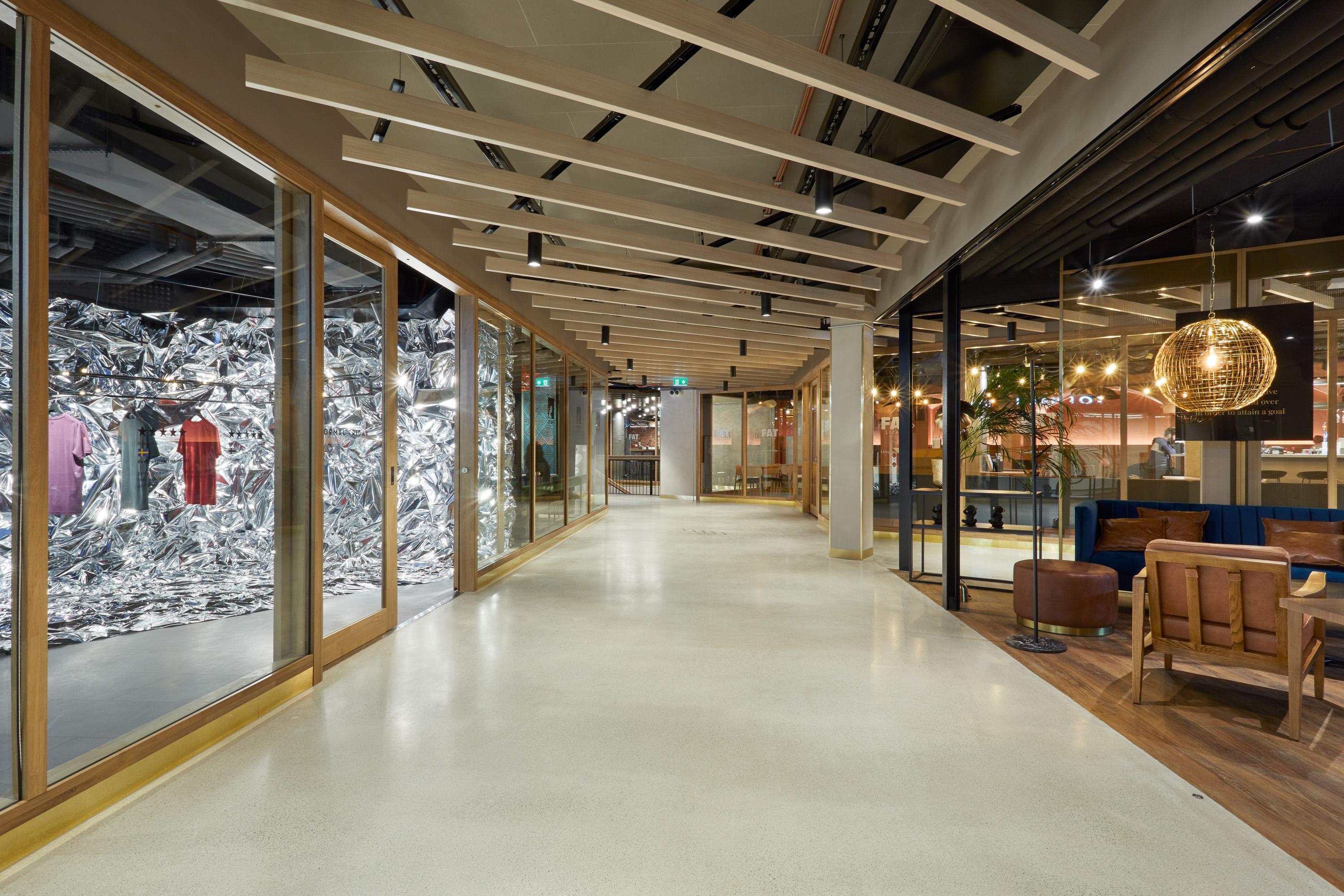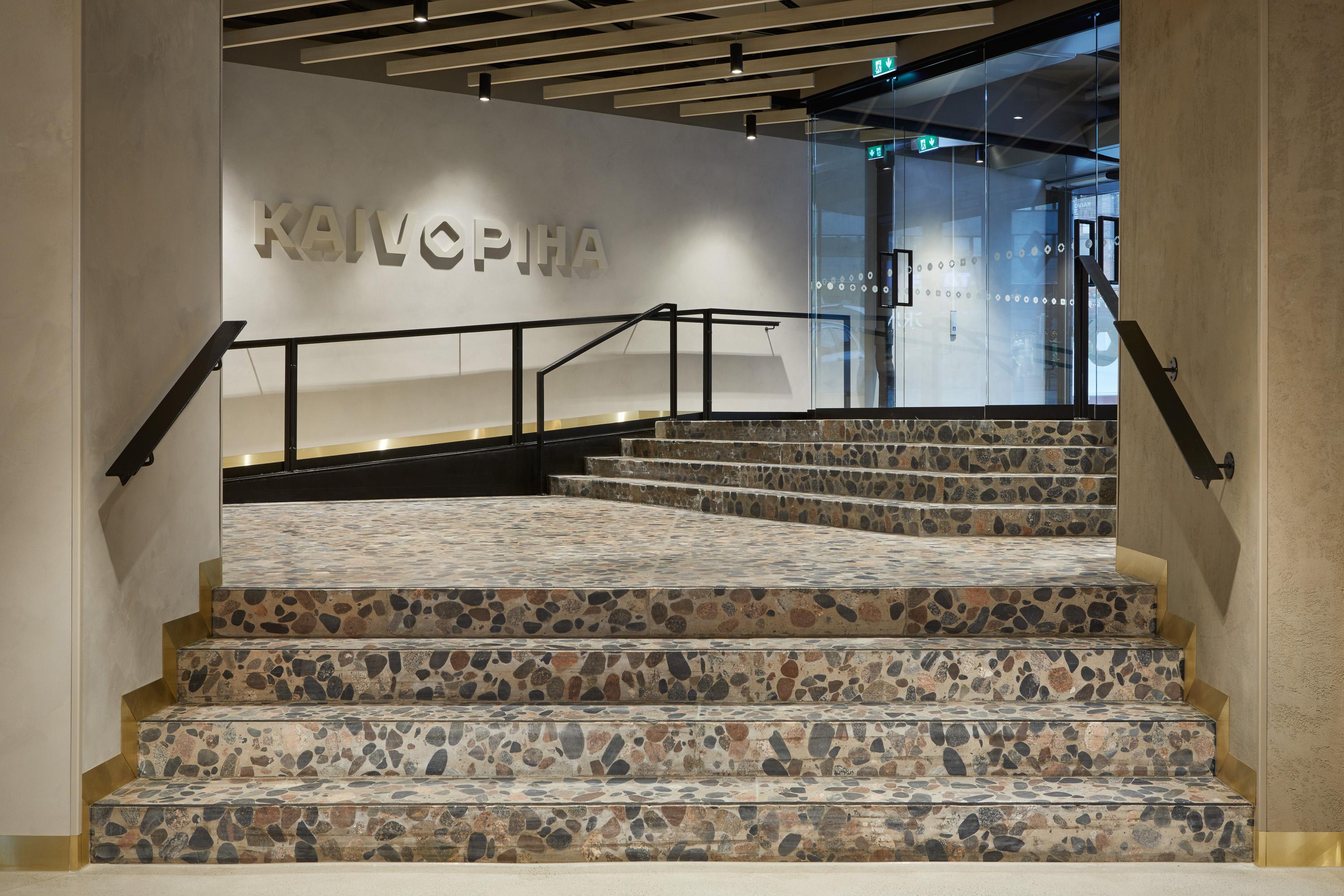 Come oftener, stay longer
The new concept for Kaivopiha was designed to create new social spaces and experiences for central Helsinki. A key aim was to attract a diverse range of attractive amenities, including restaurants, shops and services, run by proactive, high-profile providers. When it came to selecting tenants, we prioritised businesses that were not already ubiquitous throughout the city centre and nearby shopping centres.
We wanted to make it easier for visitors to make the sort of environmentally, financially and socially sustainable choices that we know are a priority for them. Another priority was creating convenient pedestrian access. We're confident that the direct route from Kaivopiha to Aleksanterinkatu will be hugely popular with residents and visitors alike, and it ideally complements the vision of Helsinki's city centre as a vibrant pedestrian space.
"In terms of the day-to-day impact on residents and visitors, this phase of the Kaivopiha refurbishment is definitely the most important one," explains Design Director Olli-Pekka Vaija. "The project will continue internally with the creation of a new high-end business hub, and this will be followed by a renovation of the rear facade." The project is set for completion in April 2021.
Stores and services at Kaivopiha:
Bites Burgers, Clas Ohlson, DNA, Dubliner, Fat Lizard, Feel Vegas, Fotoyks, Grind Coffee, Haircare, Helsinger, Huawei, Kaivopihan suutari, Kilroy, L'Occitane, Life, Luckiefun's, Lush, Meli Bakery, Milliklubi, Musti & Mirri, Pickwick Pub, Platito, Praha, Reel one, Ruohonjuuri, Silmäasema, Subway, Ugly Bao, UniCafe, Yliopiston Apteekki and Zetor.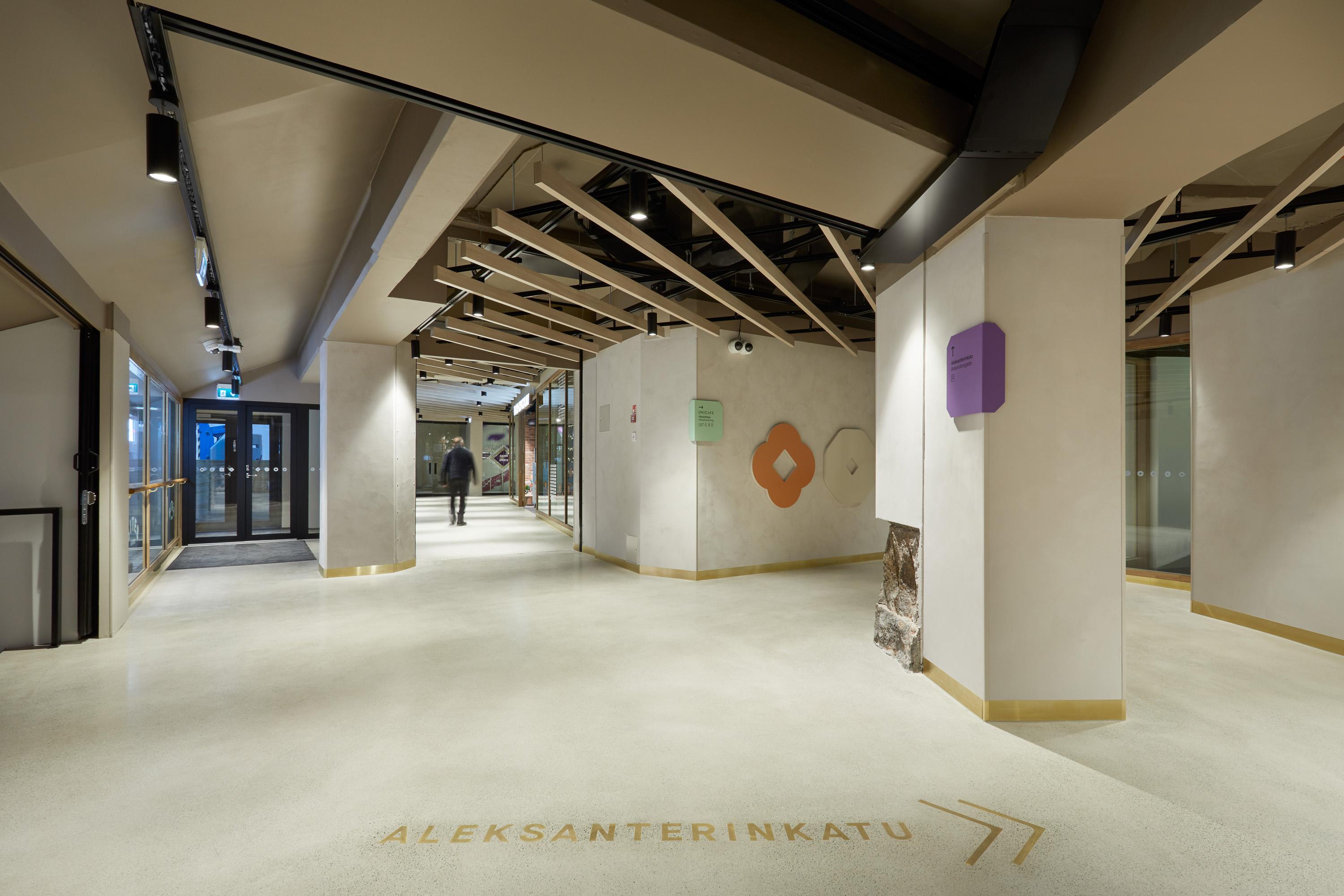 Read more