facts
Subject:
Kortteli, Level 5, Kamppi shopping center
Customer:
Barings (formerly Cornerstone Real Estate Advisors)
Timeframe:
2015 – 2016
Scale:
3,500 m2 and 1,000 restaurant seats
#designbyamerikka:
Kortteli concept development as well as project and implementation design
Top 3
A unique and unprecedented restaurant complex in a shopping center environment
An exemplary co-design process in concept development involving the client, restaurateurs and the designer
A visually striking location enhanced by a rooftop view of Helsinki. Kortteli has its own distinctively recognizable and stylish visual identity that allows different restaurants to create their own designs
Working group
Kamppi Shopping Center
Amerikka Design Office
We Are Group
Davidsson Tarkela Architects
Lighting Design Collective
HTJ Construction Consulting Services
Kortteli – a Finnish word for "The Block" – is a new concept combining independent restaurants in an inspirational setting, in the heart of downtown Helsinki. Kortteli is located on the top floor of Kamppi Shopping Centre and offers 3,500m2 of space housing ten top-notch restaurateurs.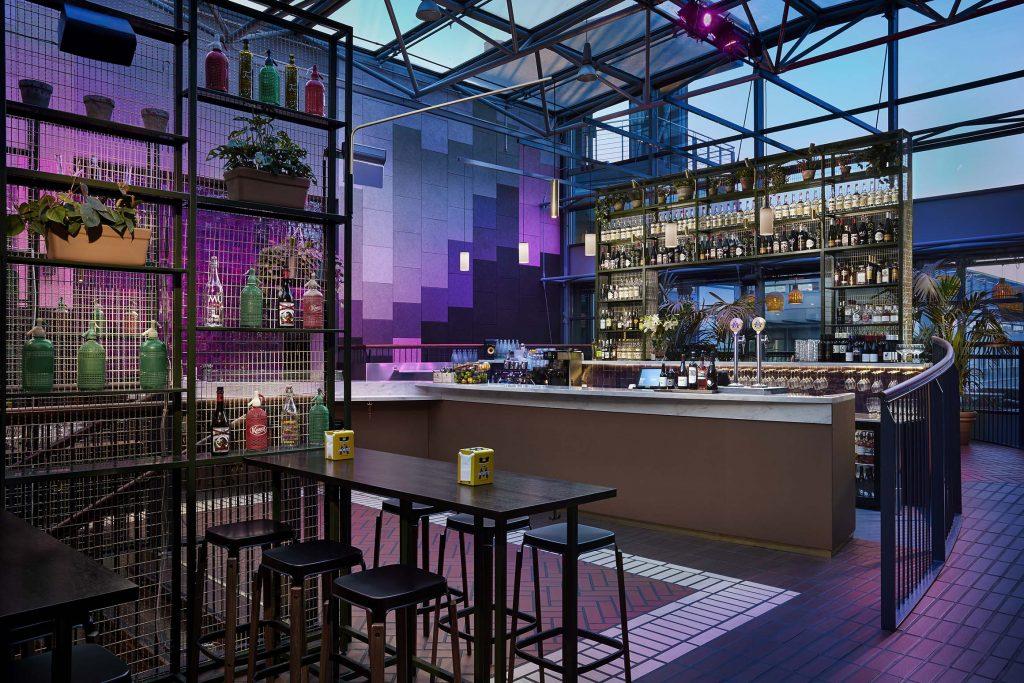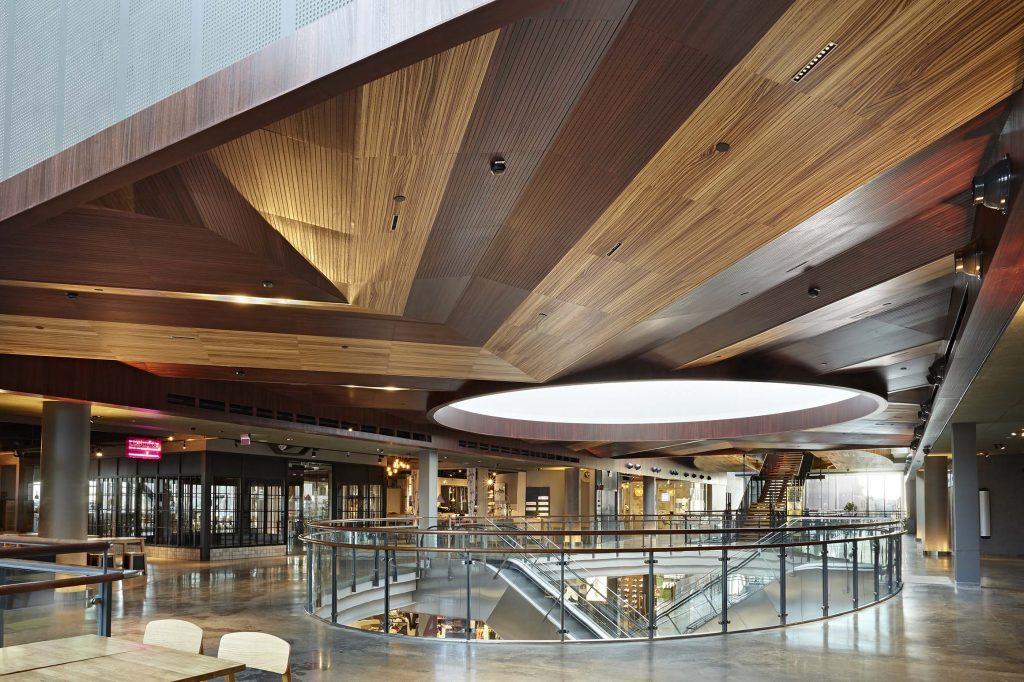 Kortteli is an urban milieu serving urban people. Sturdy materials, vibrant colours and stunning shapes were used to create an inspiring and welcoming ambiance. The aim was to stand out from the shopping centre environment of the lower floors. Strong contrasts in materials, like green marble and concrete on the floors, rusty metal and colourful acoustic panels on the walls, dark varnished wood and visible technical installations in the ceilings, give the space a relaxed urban feel with a sophisticated twist. Lighting design by Lighting Design Collective highlights the surfaces and reacts to the changing atmosphere around the clock. The jewel of the space is the impressive new oval mezzanine level, which houses the notable Bar Cón restaurant.
Kortteli attracts patrons from the ground floor to the top and consumers can come and enjoy the new restaurant culture from morning till late evening. It has become the new centre of the Helsinki restaurant scene and is contributing to the best financial performance of Kamppi's fifth floor during its ten years in existence.
The unique space is visually striking, not only for its elegant design but also because of the location and the novelty of the concept in Finland. Amerikka Design Office was responsible for the concept and overall design of the space, as well as the design for the Date+Kale and Bar Cón restaurants. The concept was implemented in co-operation with Kamppi Shopping Centre and the top Finnish restaurateur, the We Are Group.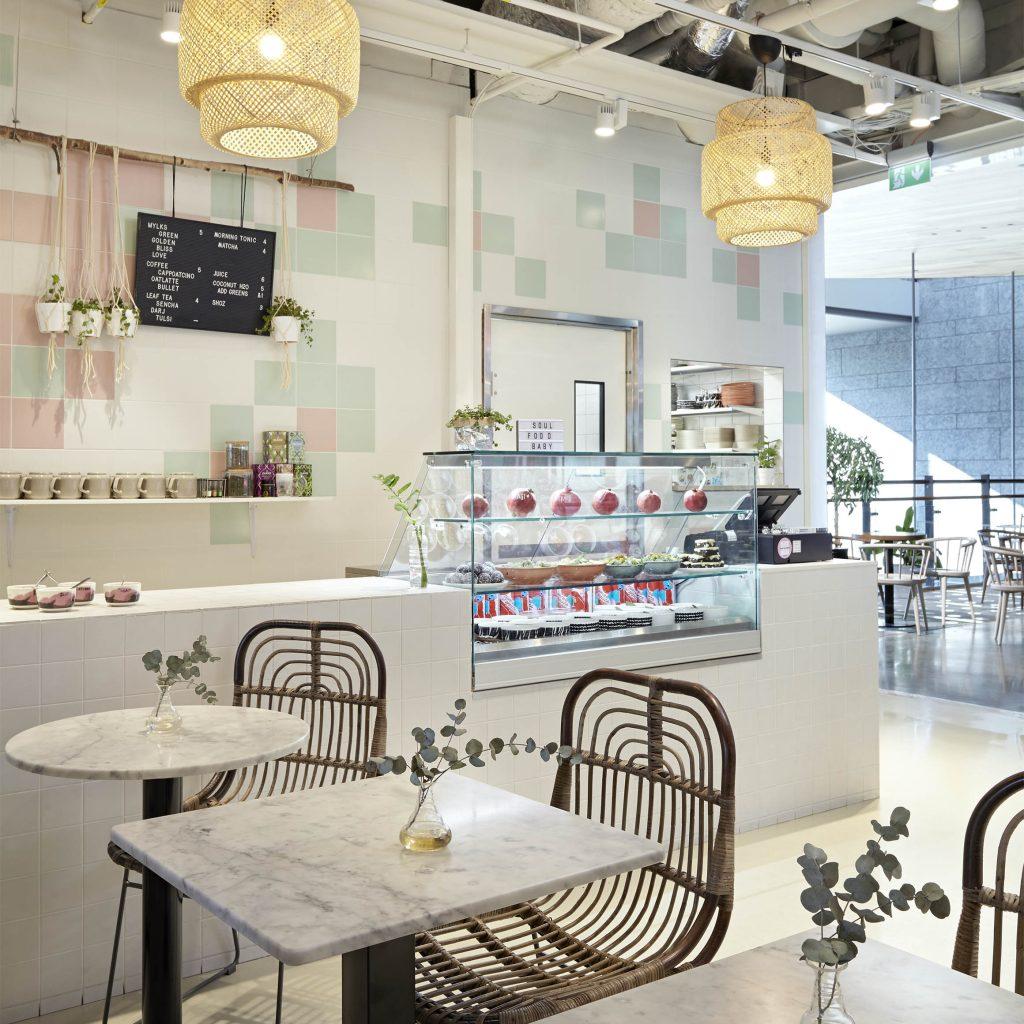 Read more