facts
Subject:
Office interior design
Customer:
Business based in central Helsinki
Timeframe:
2020
Scale:
330 m²
#designbyamerikka:
Interior and furniture design
Top 5
Creating a more compact working space
Sustainable choices
Making use of existing furniture, lighting and surfaces
Closely adhered to brand style guide but with nod to local design heritage
High specification materials and attention to detail
Project team
Client
Team Amerikka: Sanni Ruola, Arno Puukko ja Taija Maunu
Spatial designs to enhance business performance and foster sense of community
Modern and welcoming, our client's office enjoys an enviable location in one of the most beautiful areas in Helsinki. The brief for this project was to create a harmonious, sustainable and user-friendly new office space for our client. The office reception and meeting areas were refurbished to better reflect the client's requirements. As requested by the client, we created a more compact space for visitors with view to reflecting future usage. Working closely with the client, we identified a highly practical solution for this area. With regard to spatial design, the focus was on ensuring that the end result reflected the client's business needs, workplace culture and commitment to collaborative working.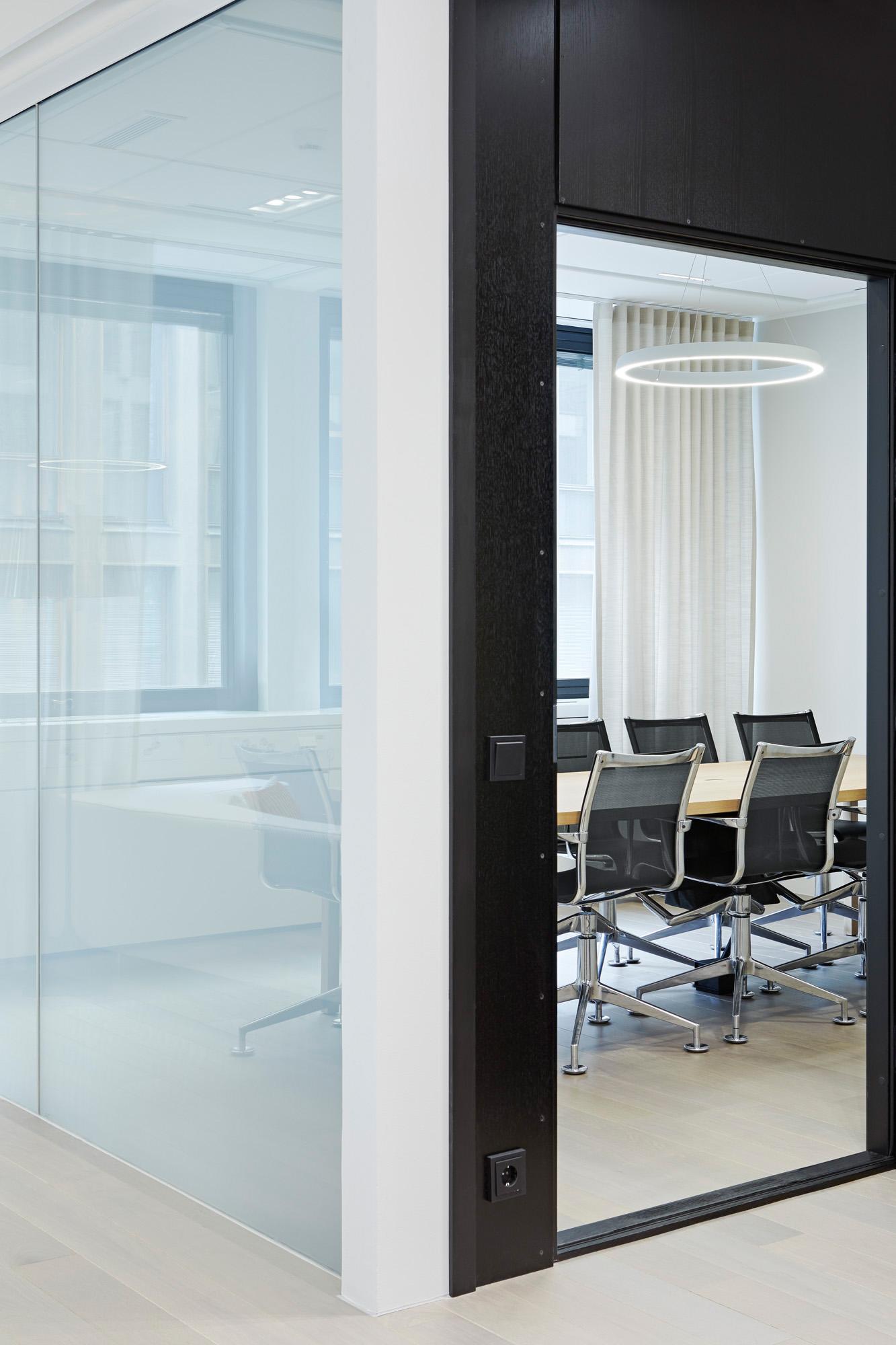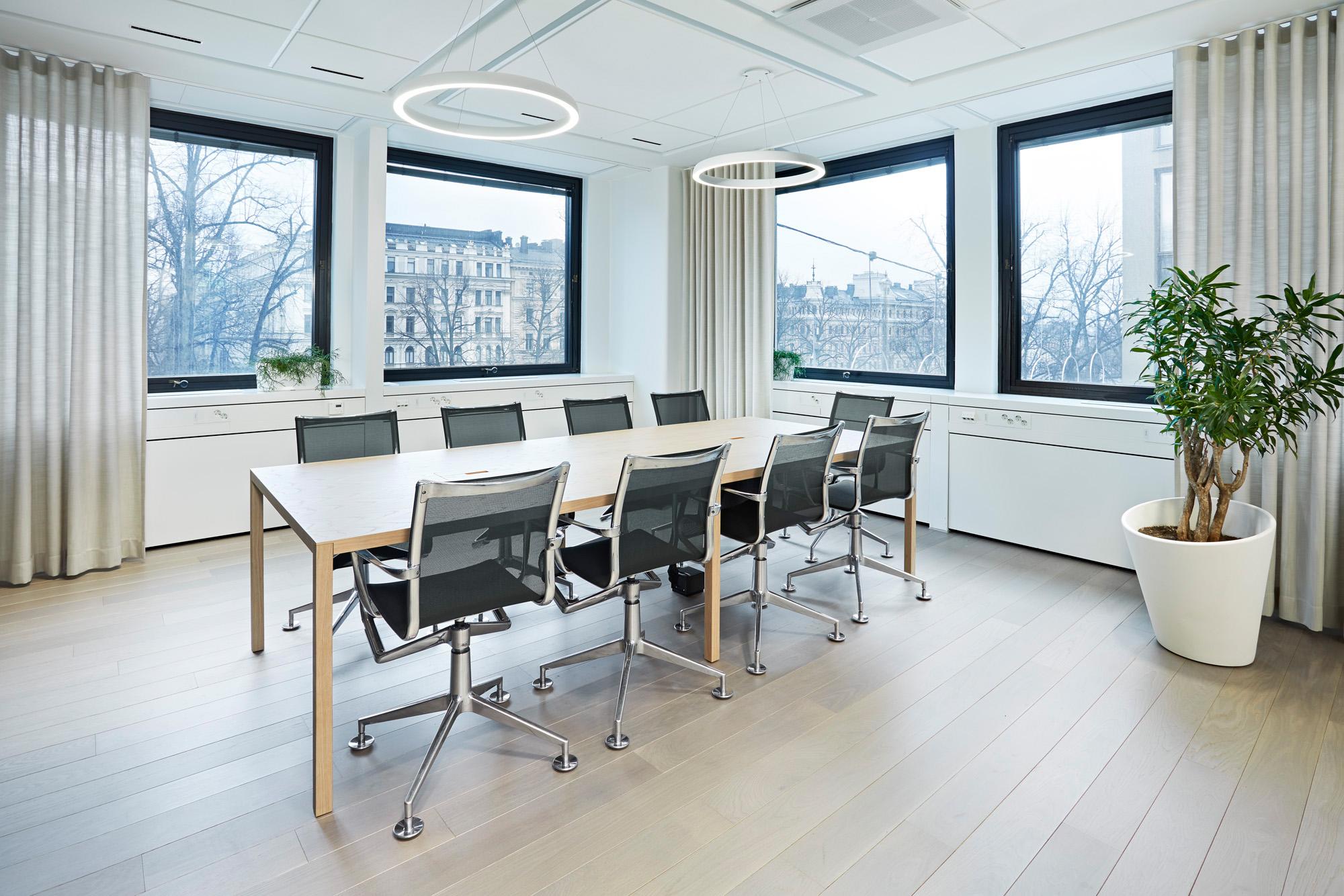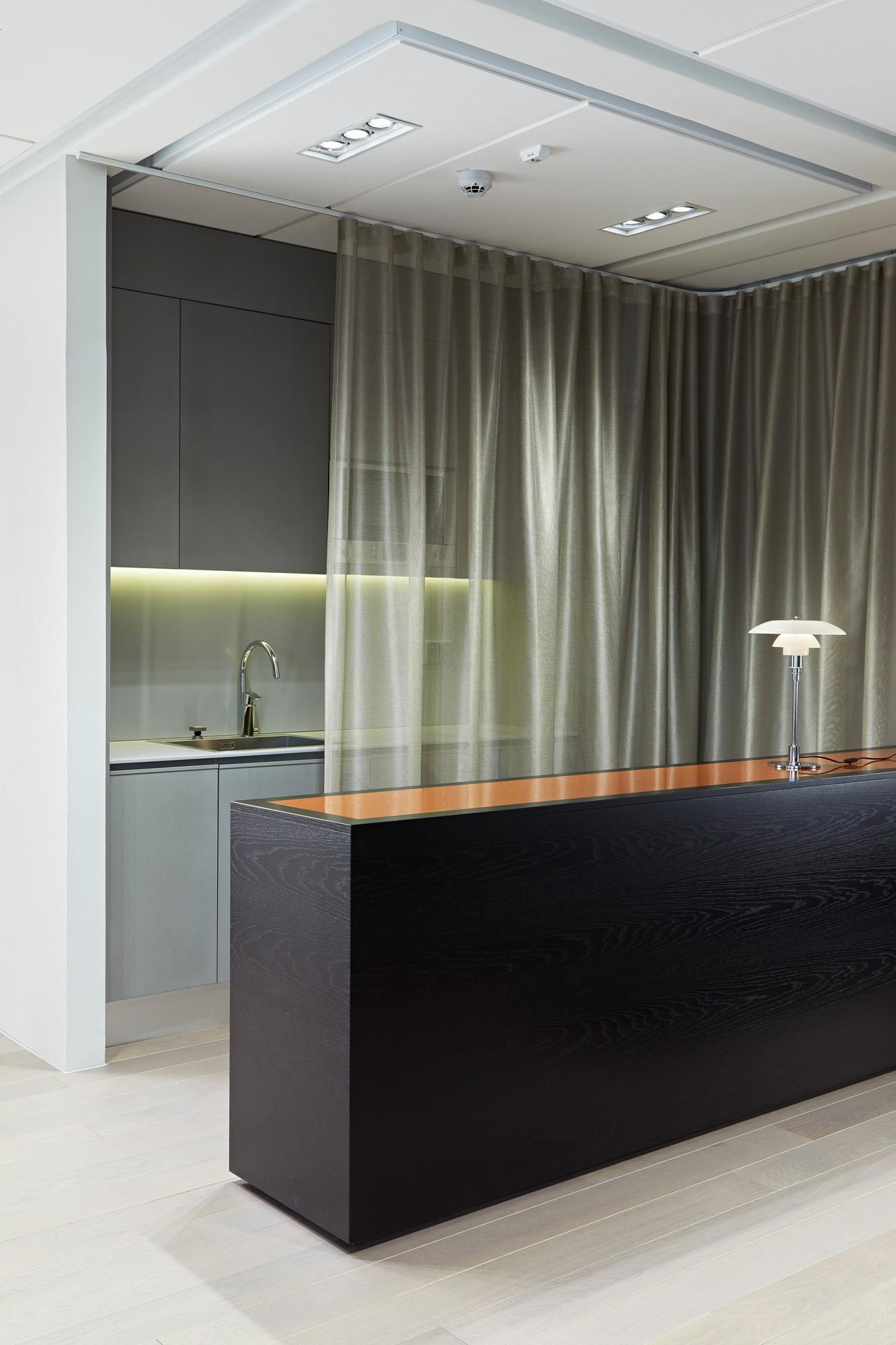 Interiors capable of reflecting client values
Sustainability was one of the key principles guiding our work on this project. Wherever possible, we sought to make use of existing features, including a smart glass wall and lighting. In the previous phase completed in 2014, the interior was designed by Interior Architects Gullstén-Inkinen Oy and architecture by Trium Arkkitehdit Oy.
Sophisticated, Scandinavian, harmonious and discerning are perhaps the words that best describe this project. The attention to detail was unstinting, with all materials and every piece of furniture chosen with great care. The end result is an elegant, Scandinavian-style interior with international touches. The design reflects a skilful balancing act between timeless and modern. The office now offers the perfect setting for staff to work with a long-term, sustainable focus.