facts
Subject:
Wine & View Restaurant, Terminal 2, Helsinki-Vantaa Airport
Customer:
SSP Finland Oy
Timeframe:
2014-2015
Scale:
180m², 70 restaurant seats
#designbyamerikka:
Concept development and location design, as well as project supervision, implementation and production
Top 3
A stunning and attractive bar counter
Serenity in the busiest section of the airport
High quality, select finishings
Working group
Amerikka: Teemu Nojonen
SSP Finland (tilaaja)
Marker (Graafinen suunnittelu)
International competition between airports is intensifying, and increasing numbers of travellers choose their flights based on stopover facilities. Customers want smoothly-operating, premium services and experiences. Flying is becoming more of an everyday event, so airports must differentiate and express personality. The client wanted to create a unique wine bar where unusual wines from around the world would be offered by the glass from the restaurant's varying daily wine selection.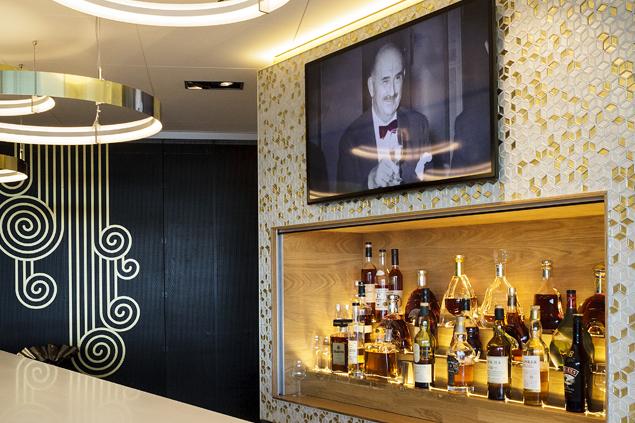 The restaurant is located in the busiest area of the airport. Superb acoustics and lighting that adjusts to natural daylight help to create a peaceful ambience. The colour and material selections as well as exclusive furnishings reflect the select menu while the Nordic design language reminds travellers that they are in Finland. An elegant bar counter entices customers wanting to escape the airport hustle-and-bustle to spend time in the tranquil setting.
Amerikka Design Office was responsible for the concept and overall design of the space, project and implementation design as well as implementation and construction oversight. The concept was executed in collaboration with the client SSP, while Marker Creative was responsible for graphic design.
Read more