New store concept for Finnish agribusiness giant Hankkija
We recently created a new store concept for legendary Finnish agribusiness giant Hankkija. We spoke to Hankkija's development manager Asko Hyyrönmäki and director Auvo Kinnunen to find out their thoughts on the project and its impact.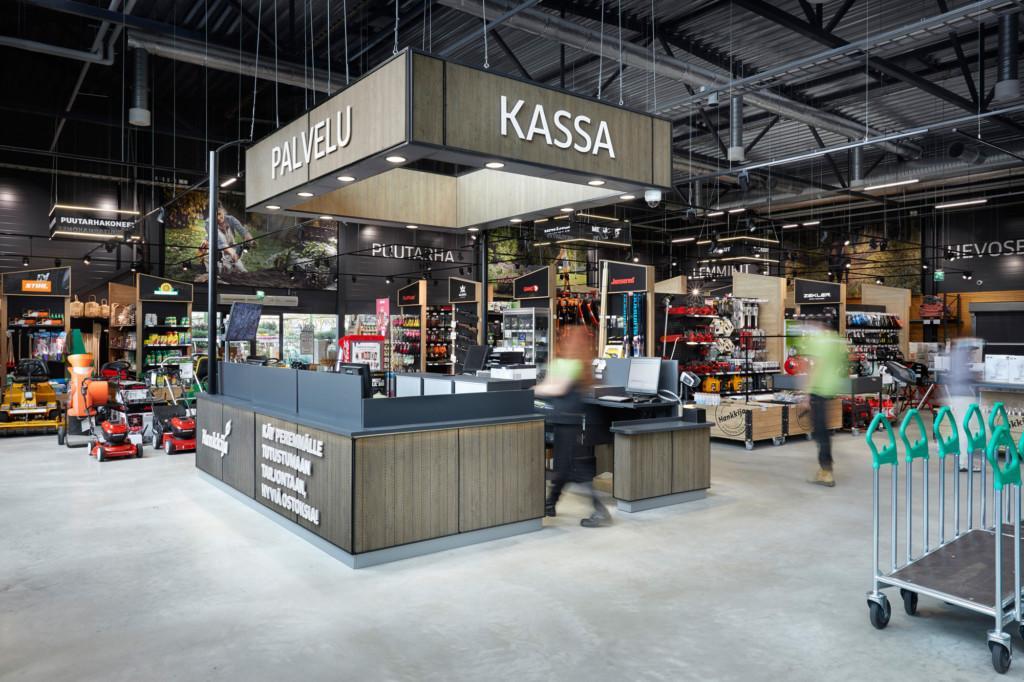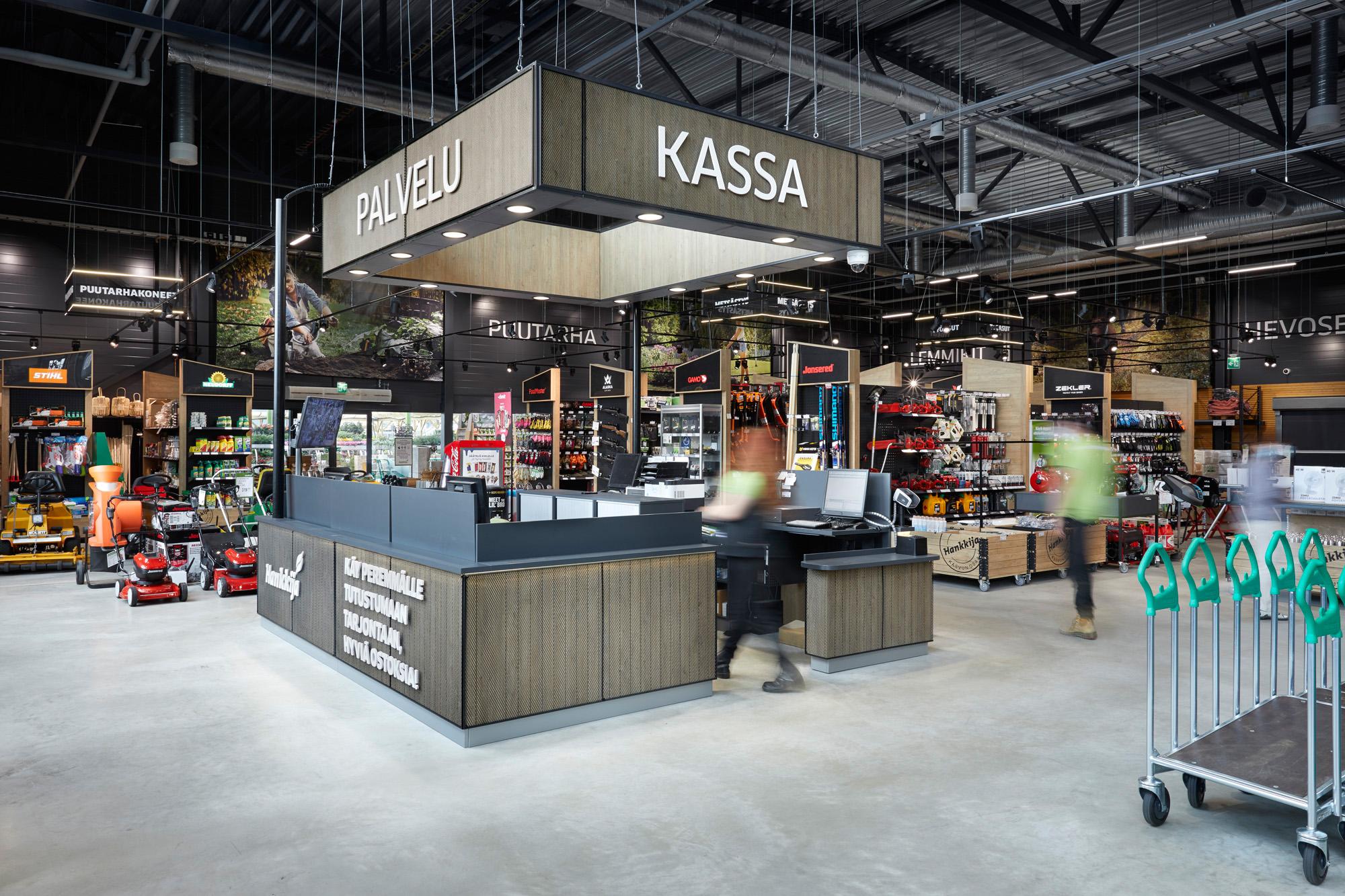 What prompted you to go ahead with this project?
We're the leading farm and garden centre retailer in Finland. When we finally acquired the S Group regional cooperatives' remaining agricultural stores after a very long and drawn out process, we decided that the time was right to reorganise our operations in Seinäjoki, which is one of Finland's key retail hubs.
Our key strategic theme is Yksi Yhteinen Hankkija, or Our Shared Hankkija. It means that our entire 1000-strong organisation pulls together to deliver a seamless customer experience. We have an extensive product offering and several key target audiences. Bringing them all together under one roof is not always straightforward.
The broader trends in retail apply to us too. The shift from bricks-and-mortar to online shopping is well-established, and it's clear that customers expect a range of shopping and delivery options. Professional farmers want the whole thing to run smoothly, without a hitch. When it comes to consumer retail, the entire sector has changed beyond recognition within just a couple of decades. The thing that gives us our competitive edge is that our staff are hugely experienced and knowledgeable. We wanted to communicate that to our customers through our store concept.
So this was the backdrop to us looking for a new store concept. We wanted it to be distinctive and impactful and something completely new and different.
Did you have misgivings about the process at the start?
Our biggest challenge was making sure that the new retail concept was capable of meeting the needs of both the professional farmers that bring us their business and our private retail customers. We were asking how we would communicate to the gardening enthusiasts our complete commitment to this field and our determination to provide them with a really fantastic retail experience. And we wondering how we could make sure that everyone, whether they're buying a combine harvester, some bedding plants or a toy for their dog, feels at home at Hankkija?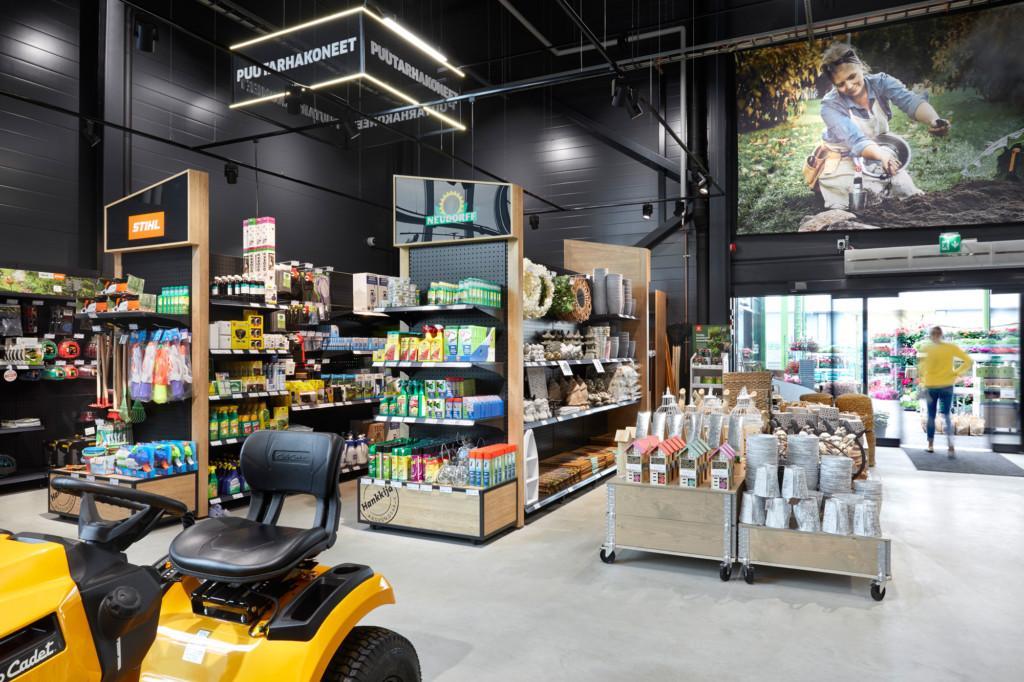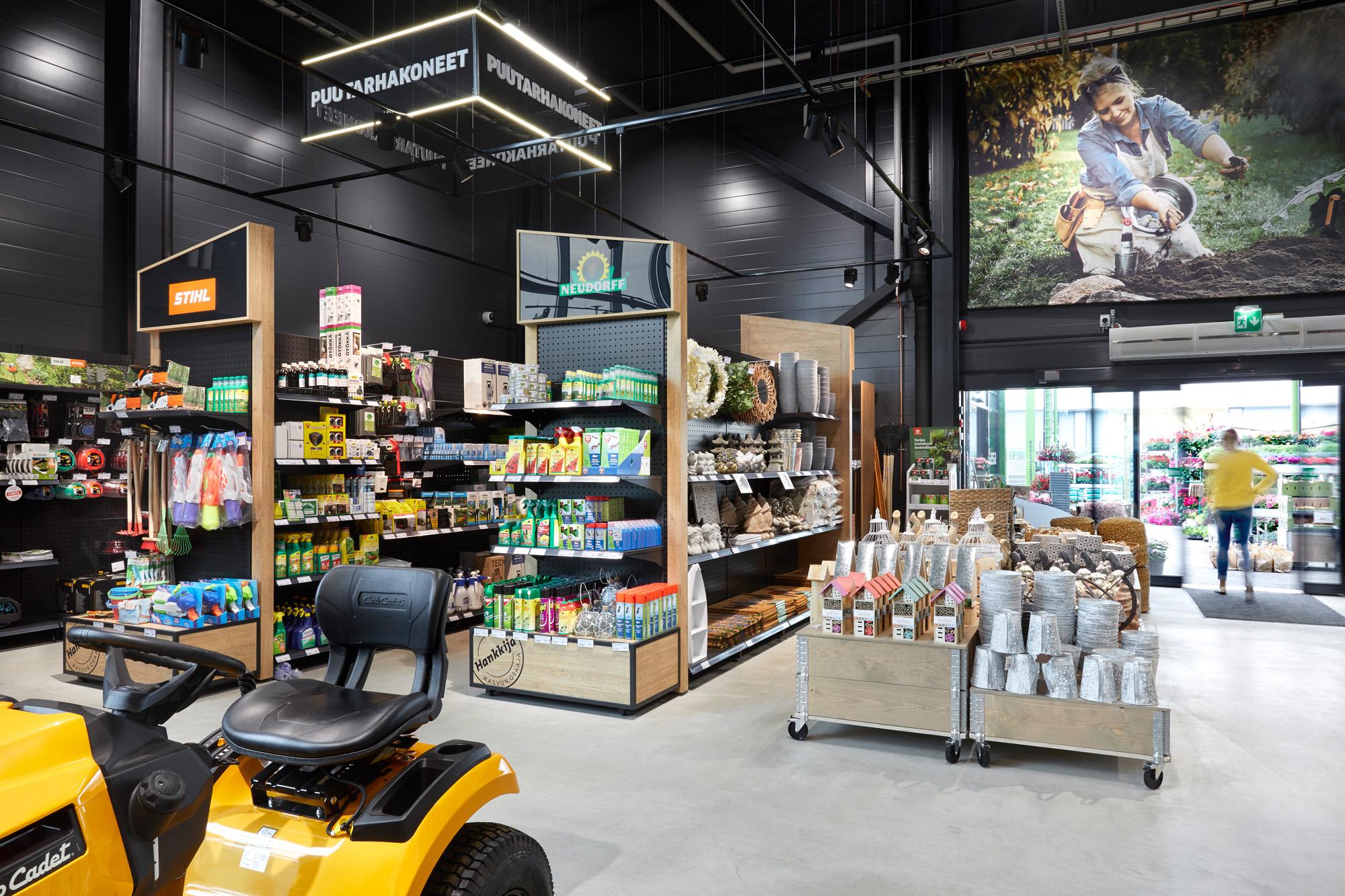 What impact has the new store concept had on your business?
This is a brand new build on a brand new site. It would be grossly unfair to draw any direct comparisons with our other stores, but what we've achieved here is on a whole other level to anything we've ever done before.

How have your customers responded to the new look? What sort of feedback have you received?
We've gained a huge number of new customers, hobby gardeners especially have really flocked to our new store. The feedback we've had has been full of praise. "I never want to shop anywhere else ever again" is the kind of thing we keep hearing. But we're pleased that our professional farmer customers have also been very happy with everything and the service that they're receiving in this fantastic new setting. One young farmer actually stopped to take a photo when they came in, so we feel like we've really seen it all now…
During the design process there was a lot of focus on ensuring that the end result would meet the needs of your staff too. What has the response from them been like?
Our staff have been involved in the design process from the beginning, and that's exactly what we wanted to see. The store looks fantastic and works really well, and the staff are genuinely proud to work here. So far, there's just been a few things for us to sort out, like keeping everyone cool during this summer's heatwave and setting up sound proofing for our specialist sales staff workstations.

How did you find working with Amerikka?
From the outset, we were confident that Amerikka were the right choice for us. And you came with excellent references too. But it wasn't an easy brief; our sector is really challenging and our retail concept is hugely complex. What really impressed us along the way was the humility and openness with which everyone at Amerikka listened to and engaged with our staff. It meant that we set off on the right foot and all the essentials were covered from the beginning. Your team then added your expertise with colours and materials and they are all spot on.
Before we finish, is there anything else you'd like to add?
We got to create a new concept for a legendary market leader with a century-long track record. That kind of opportunity doesn't come along very often. What made it even more special was that we managed to find a fantastic partner, who took over the running of the project and delivered a result that we're all really proud of, it really puts a smile on all our faces when we think back to it all. We would absolutely recommend Amerikka to anyone looking to do something like this.
Find out more about our work with Hankkija here.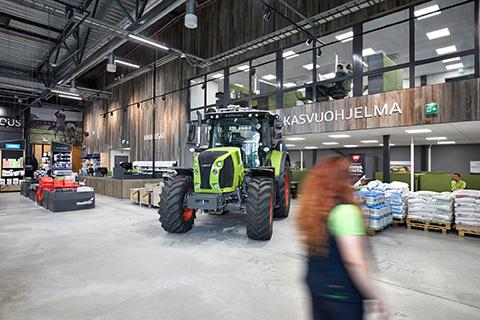 Read more