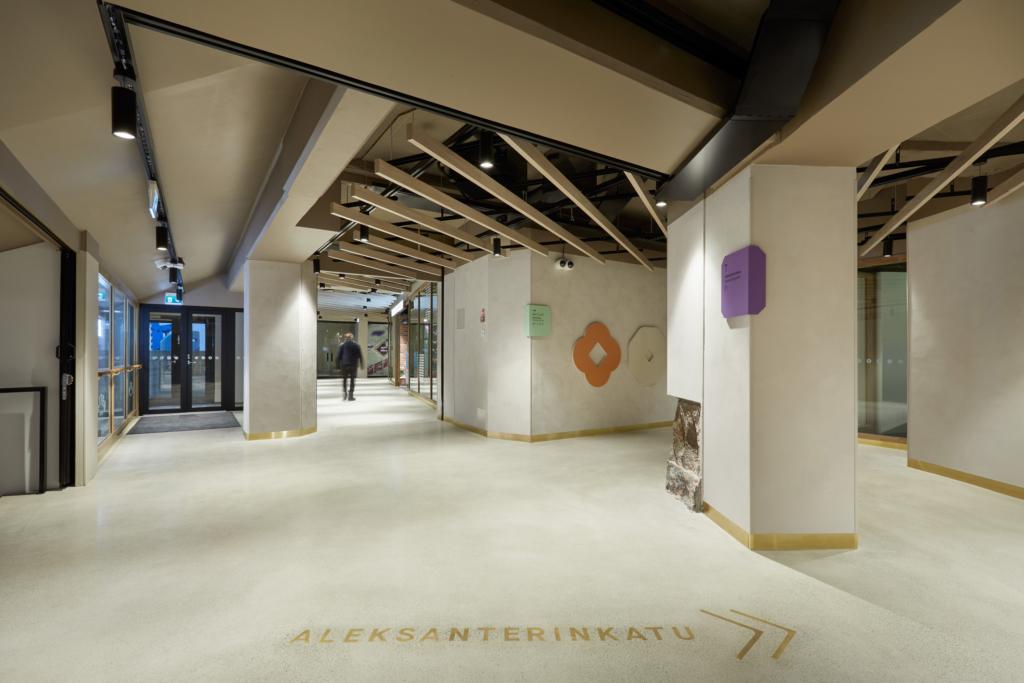 DRIVING SUSTAINABLE GROWTH THROUGH MOTIVATION, EXPERTISE AND A CLEAR SHARED VISION
Minding sustainability is a mandatory for for keeping pace with the development
With the Paris Agreement driving more ambitious environmental standards across the world, Europe, and the Nordic countries in particular, are starting to set the standard in this area. We already know that the built environment accounts for a significant percentage of our total global carbon emissions. Finland now has its sights set on achieving carbon neutrality across the construction sector by 2030. This means new low-carbon regulations for construction and design, including the introduction of a maximum whole life cycle carbon footprint for new buildings by 2025 and priority being given to circular economy-driven solutions for materials and products as well as construction waste recycling.
In tandem with statutory interventions, we expect to see businesses speaking up to demand more environmentally friendly solutions from the built environment sector. They will also be paying increasingly close attention to the costs associated with the life cycle and energy consumption associated with the buildings they occupy. It's essential to recognise that stellar environmental credentials are no longer just a reputational issue, they are essential to staying competitive.
Sustainable and profitable investment?
However, commercial properties are an investment and, when it comes to spending on sustainable solutions, a balance will need to be struck between investor expectations and sustainability goals. We know that, in order to invest in sustainability, you will need to know how that outlay will eventually be recouped. The time it will take for you to recover the funds invested depends on the added value it brings to the property and the kind of savings it will deliver in the form of lower energy costs for example. Another important consideration is how long you expect to continue to retain the asset. The shorter that time is, the shorter the payback period will be, which will limit your investment opportunities.
On the other hand, taking action on sustainability is a shared social responsibility for us all and a significant factor in engendering trust and credibility with stakeholders. When it comes to green credentials, both tenants and investors have increasingly high expectations. Larger properties in particular are at risk of under occupancy and reduced competitiveness, which is why trust and credibility both matter.
Here's the thing: to achieve your sustainability goals, you need to be willing to invest and achieving them is essential if you want to remain competitive. Given that our capacity for investment will always be limited, long-term commitment and an understanding of the likely impacts are needed to make green investment worthwhile. Sustainability is an ongoing process, not a one-off project. Estimates suggest that Finland has significant potential for unlocking circular economy value creation, including through investment and jobs. Prioritising the extension of property life cycles through circular economy solutions, including new and more ambitious regulations on materials as well as building component recycling and re-use equates to an indirect investment to economic growth and help to build a more sustainable building stock.
Modifying  the existing buildings requires coworking
Our existing building stock is responsible for the majority of property-related carbon emissions. It follows that this is where the greatest sustainability gains stand to be made. Vast root-and-branch refurbishment projects aside, most buildings remain continually occupied. That means that, when it comes to improvements, stakeholder relations are key. Owners, tenants, designers and contractors need to be able to work together and communicate effectively and have a shared vision for the project.
At Amerikka, sustainability and environmental considerations are always built in to everything that we do from interior design projects to regional development plans. We're investing in continuous learning and embedding that learning in the way that we work. That commitment is our reflected in our membership of Finland's Green Building Council (FIGBC), and we're proud to be founder signatories to the Interior Design Declares pledge in Finland. We recognise that sustainability is by no means straightforward. We want to be a partner that brings knowledge, understanding and a sense of energy and motivation to the projects we work on, and it is our priority to ensure that the sustainable solutions you implement are also cost effective and commercially viable.
Our sustainable development principles:
Using BIM for carbon footprint calculations
Life-cycle led design
Creating design in line with our environmental certification
Supporting building users to transition towards sustainability
Furthermore, at Amerikka, we are ideally placed to take on the role of sustainability coordinator on all our projects.
Here´s what our sustainability team has to say on the subject:

This article is second part of article series Amerikka's approach to property development and design: Analytics and Sustainability. Click here to read the first and  the third article.
Thinking about a development project? Get in touch! Contact Maria Kelter, Account Executive, maria.kelter@amerikka.fi or +358 40 595 8580.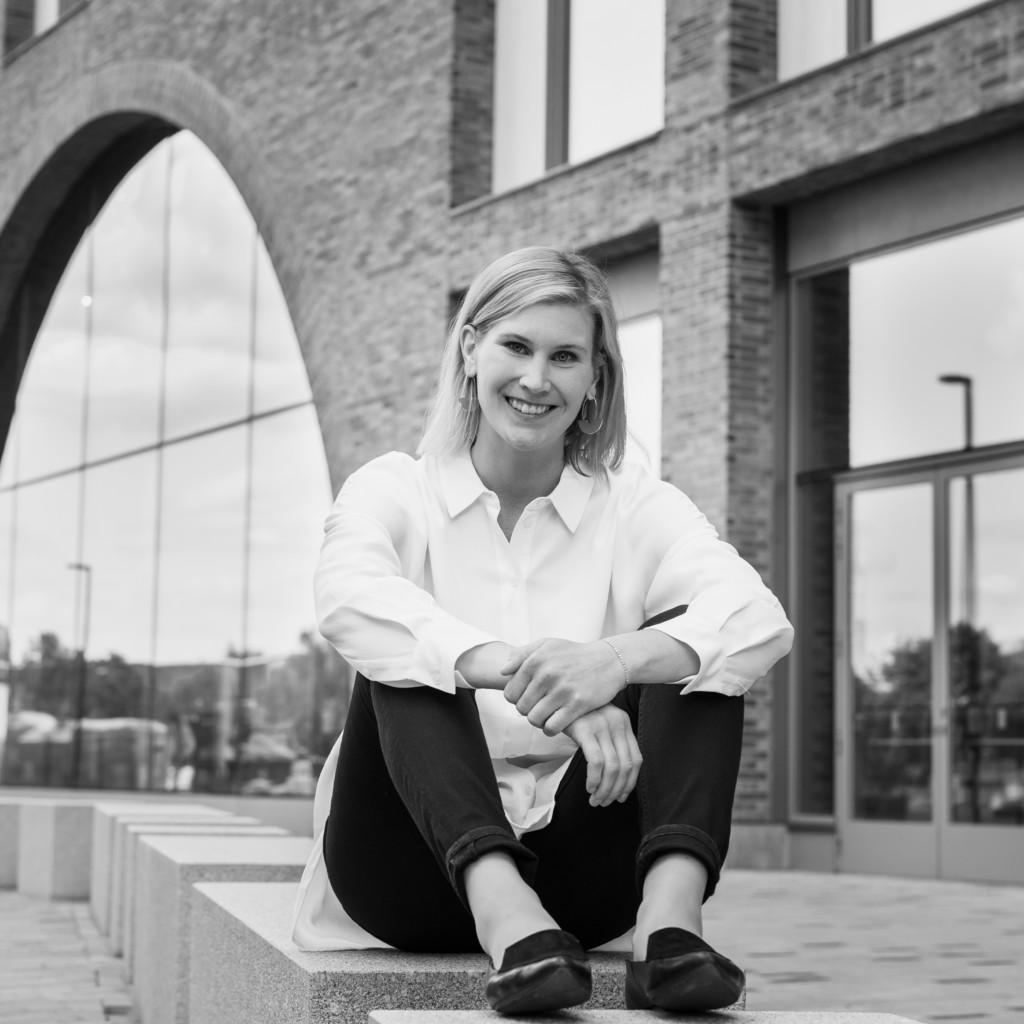 The article is written by Tuuli Korjus, Amerikka´s Development Director, MTech. (Real Estate Economics), M.SC. (Arch)
References:
United Nations: Paris Agreement.
Darko, A., Zhang, C. And Chan, A.P.C., 2017. Drivers for green building: A review of empirical studies. Habitat International, 60, pp. 34-49.
Mangialardo, A., Micelli, E., Saccani, F., 2018. Does Sustainability Affect Real Estate Market Values? Empirical Evidence from the Office Buildings Marketin Milan (Italy). Sustainability, 11(1): 12.
Read, D.C., Sanderford A.R., 2018. Sustaining sustainability in large real estate investment management firms. Journal of Real Estate Portfolio Management, 24, pp. 19-33.
Sitra: Sitran selvityksiä 117
ym.fi/vähähiilinen rakentaminen
Read more